I&P's July Newsletter is online!
Submitted by

Admin

on Thu, 07/16/2020 - 14:47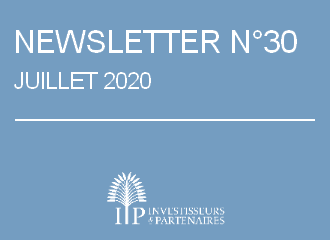 English
I&P's quaterly newsletter has just been published. The edition of July 2020 notably includes:
•
An editorial signed by Nathalie Akon Gabala de la Mastercard Foundation

Click here to read the newsletter!
---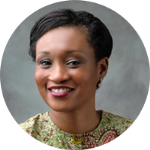 Editorial
Nathalie Akon Gabala
Regional Head, Western, Central and Northern Africa, Mastercard Foundation
An audacious response to a global crisis
On April 9 2020, just eight months into my role at the Mastercard Foundation, our President and CEO, Reeta Roy announced the Foundation's bold response to the COVID-19 global pandemic. As a trusted partner, we made a decision to stand by our partners; the private sector, educational institutions, community organizations, young people and governments, to overcome this global challenge across 7 countries in Africa and in Indigenous communities in Canada.
We were clear in our minds that not responding quickly, and in a bold manner, could erode hard-earned development gains and threaten social stability especially across the African continent.
Our Mastercard Foundation COVID-19 Recovery and Resilience Program was therefore simultaneously launched in Ethiopia, Nigeria, Rwanda, Kenya, Uganda, Ghana, Senegal, and Canada to achieve two main objectives; firstly, to address immediate needs including support for health workers and first responders as well as providing emergency funds for students.
Secondly, the Foundation decided to scale up initiatives with immediate and future impact aimed at catalyzing economic recovery and building resilience in the long-run, including expanding access to financial services for micro, small, and medium enterprises (MSMEs) to enable businesses, especially those owned and managed by women and young people, withstand the economic shocks of the pandemic.
In line with these objectives, we sought partnerships that would enable us deliver clear outcomes both in the immediate and long-term. For example, in Ghana, we are partnering with the National Board for Small Skills Industries (NBSSI) to offer financial and business advisory support to MSMEs, collaborating with educational institutions and other partners to enable online learning and to promote e-health and e-commerce. We are also aggressively driving youth engagement through direct emergency response, resilience, and recovery initiatives to support young entrepreneurs whilst providing support within the agricultural sector to assist farmers digitize their activities and access ready markets via digital channels.
In Senegal, two programs exemplify our response; Daan Corona, a partnership with Laiterie du Berger, is strengthening agri-food supply chains by providing training and supply of health equipment to more than 12,000 MSMEs whilst scaling up an e-commerce platform to facilitate the ordering and delivery of fresh foods to the population – building resilience across the value chain during and post COVID-19.
Similarly, our partnership with Teranga Gestion, the investment arm of Teranga Capital, seeks to support the development of an enduring and efficient MSME sector and to promote entrepreneurship in the country through a multi-year initiative to help approximately 3,000 micro entrepreneurs and provide more than 17,000 direct jobs.
As the Mastercard Foundation COVID-19 Recovery and Resilience Program takes ground across all countries, we are confident that, together with the efforts of governments and other key actors, these initiatives will contribute significantly to minimizing the impact of the pandemic and to speed up economic recovery in the countries in which we are working.
When I&P reached out to me to write this editorial, I did not think twice about it. As a valued partner of the Mastercard Foundation, I&P's values, vision, and strategic priorities aligns with those of the Foundation. This is why we are partnering on the I&P Education to Employment (IP2E) initiative, which is a blended finance program that aims to increase the employability of young Africans by improving access to relevant and quality education in Sub-Saharan Africa.
The IP2E program recognizes that access to quality education, especially for girls and young women, is crucial to breaking the cycle of poverty and fostering an inclusive society with equal opportunities for all. Our aim, and a key impact target for IP2E, is the empowerment of girls and women which directly contributes to the Sustainable Development Goal 5 on gender equality.
There is no doubt that an audacious response is the best way to build capacity, empower young people, and build the resilience of economies at this crucial time.
I am delighted that the Mastercard Foundation is involved in such meaningful work across the continent. Together with our partners, we can rebuild and create opportunities that will have a lasting impact for generations to come.
Read more

Mastercard Foundation's website

COVID-19 Resilience and Recovery Program