I&P obtains the B Corp™ Certificate
Submitted by

Admin

on Thu, 12/21/2017 - 12:33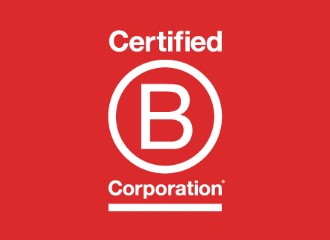 English
Investisseurs & Partenaires (I&P) is proud to join the community of certified B Corp™ companies, an independent label gathering mission-driven businesses globally. Certified B Corps meet the highest standards of social and environmental performance, transparency and accountability.

Download the Press Release
A label to reaffirm I&P's mission and values
Founded in 2006 in the United States with the objective of creating a better world though business, the B Corp label is granted to companies that set themselves extra-financial social and environmental objectives that meet demanding criteria in terms of measurement and transparency.
"This label is a unique opportunity to acknowledge and affirm the dual mission of I&P as an impact investor. Maximizing and measuring our societal impacts is as important to us as the financial sustainability of the project. This also relates to what we observe daily working with African SMEs: businesses can be powerful vectors of chance, both directly through the products and services they provide, and indirectly through the inclusion of social and environmental considerations in the daily management of their businesses" explains Jean-Michel Severino, CEO of Investisseurs & Partenaires.
The labelling process starts by taking the online B Impact Assessment, which assesses the overall impact of a company on its workers, community and environment. To be certified, the company must earn a score of at least 80 points out of 200, verified by the ONG B Lab. B Corps must re-certify every two years.
"The B Corp label has been a great tool for evaluating and enhancing our practices: it leads us today to pursue our work on social and environmental issues, both at the level of the African SMEs in portfolio and of our offices in France and in Africa. Entering this community also means opening up to a panel of new ideas and collaboration" says Elodie Nocquet, ESG & Impact Director at I&P.
A community of pioneers in France and around the world
The certification also represents the opportunity to join a community of pioneers in France, alongside many other businesses advocating for a greater societal engagement of the private sector (Utopies, which coordinates the community in France, Natures & Découvertes, Pur Projet, Citizen Capital…). To date, there are around 50 B Corp™ in France, and more than 2,300 worldwide.
One of I&P's partner companies, PEG Africa, stands as the first company in West Africa to receive the B Corp™ certification. PEG Africa is a young company which aims to bring off-grid solar energy access to rural and peri-urban communities in West Africa by providing pay-as-you-go (PAYG) solar home systems to rural and remote customers.
About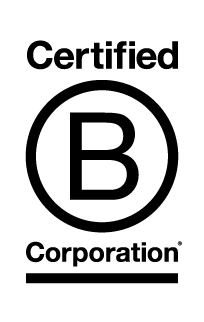 Certified B Corporations are leaders of a global movement of people using business as a force for good.
They meet the highest standards of overall social and environmental performance, transparency and accountability and aspire to use the power of business to solve social and environmental problems. There are more than 2,000 Certified B Corporations in over 50 countries and 130 industries with one unifying goal – to redefine success in business.