I&P publishes a new study on impact investment and the SDGs
Submitted by

Admin

on Thu, 10/27/2016 - 07:50
English
Investisseurs & Partenaires (I&P) and the Foundation for International Development Study and Research (FERDI) publish a study on impact investment in Africa, entitled "Investing in Africa's development: how impact investing can contribute to meeting the Sustainable Development Goals (SDGs) in Africa".
According to the study, impact investment offers a wide range of growth opportunities and represents an innovative and efficient answer to the development challenges of the continent.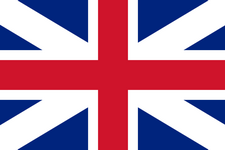 English Version

French Version

Executive Summary
Impact investors are at the forefront of addressing African development challenges
As part of the Sustainable Development Goals (SDGs), the United Nations put out a strong call to action for the private sector to play a fundamental role in achieving these goals. "With their dedication to achieving both impact objectives and commercial returns, impact investors are uniquely positioned to invest in companies that contribute to achieve the SDGs" analyses Patrick Guillaumont, President of the FERDI. These goals are also very helpful to unify the language used among impact investors, simplify dialogue with investors and provide a communication framework to better highlight their investee outcomes.
In this study, the SDGs have been grouped into 8 main "SDG investment areas" where the private sector can play a key role: Fighting Poverty and Inequalities; Agriculture, Nutrition and Food security; Healthcare, Water and Sanitation; Education; Energy Access; Infrastructure and Innovation; Sustainable cities; and Environment and Biodiversity. For all these main SDG investment areas, the study look at the current situation in Africa, the financial resources needed to achieve the goal, the potential role of the private sector and how impact investors can contribute to achieve this SDG.
An emerging market, despite strong geographical and sectoral disparities
In 2015, impact investment represented USD 77 billion of assets under management worldwide, of which around 50% was in emerging countries and 19% in Sub-Saharan Africa (GIIN, JP Morgan). Over the last decade, a total of USD 7.3 billion of impact investment capital has been invested on the continent: 5.6 billion in the Southern Africa region, 1.4 billion in East Africa and only 221 million in West Africa. "Sub-Saharan Africa is the region where the highest proportion of impact investors plans to increase their allocations, followed closely by East and South East Asia" explains Samuel Monteiro, who authored the study.
"It is very important that impact investors engage in all sectors of activity in order to fight against poverty, create jobs, promote agriculture, and improve access to essential goods and services (health, education, housing, water, electricity…). It is possible to create investment models that create both financial value and measurable positive impacts on local populations" summarizes Jean-Michel Severino.
About
Investisseurs & Partenaires is an impact investment group dedicated to African Small and Medium Enterprises. Created by Patrice Hoppenot in 2002 and headed by Jean-Michel Severino since 2011, the I&P team comprises about thirty collaborators in Paris and in its six African offices in Cameroon, Côte d'Ivoire, Senegal, Ghana, Burkina Faso and Madagascar.
Standing as one of the first impact investor in Africa, Investisseurs & Partenaires has developed a unique investment model gathering 3 impact funds (IPDEV1, IPDEV2, IPAE), which represent 75 million euros under management. I&P has supported more than sixty small and medium enterprises in 15 different countries.
The Foundation for International Development Study and Research (Ferdi) was created in 2003. Its purpose is to promote a fuller understanding of international economic development and the factors that influence it. It supports research activities that make use of the most modern and most directly relevant instruments of economics to study development, and seeks to strengthen the potential of the French-speaking world in this area.