Jérémy Hajdenberg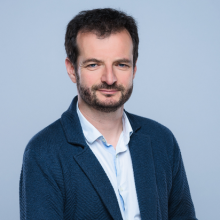 Jérémy Hajdenberg is Co-CEO of I&P, alongside Sébastien Boyé.
He is also in charge of the funds I&P Afrique Entrepreneurs (IPAE 1 and IPAE 2).
Prior to joining I&P in 2004, Jérémy's experience was mostly in microfinance field operations, in France and in the Philippines. He also worked as a Business Consultant for Monitor Company (a global strategic consultancy).
From 2017 to 2020, Jérémy was a member of the Presidential Council for Africa, which brings together prominent figures from civil society to enlighten the French President on the challenges of the relationship between France and Africa.
Jérémy graduated from HEC Paris Business School and holds a Master's Degree in development economics from Paris School of Economics.
Publications
• Co-author of Entreprenante Afrique
• Co-author of Guide de la Microfinance