Khady Nakoulima (NEST) among the winners of the Young African Leaders Initiative 2016
Submitted by

Admin

on Fri, 09/02/2016 - 10:48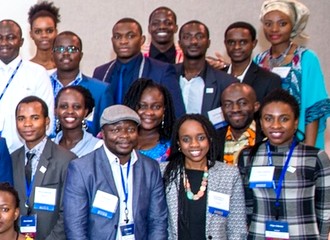 English
Khadidiatou Nakoulima, founder and director of the clinic NEST in Dakar, participated to the Young African Leader Initiative (YALI) competition, initiated by Barack Obama and organized by the United States African Development Foundation (USADF), as part of the Mandela Fellowship Program. The program works closely with the USAID.
Khady is one of the 50 winners of the competition, and will benefit from a grant of 25,000 dollars as well as technical support from the USADF.
About
The YALI Mandela Washington Fellowship is empowering exceptional young people, ages 25-35, who are already leaders in their fields. For the class of 2016, 1,000 African leaders were competitively selected from over 50,000 applicants to receive advanced training at top U.S. academic institutions. The program is providing the opportunity for this next generation of leaders in civil society, business and government to come to the United States to develop their professional and leadership skills. The USADF YALI Entrepreneurship Grants are a tangible part of continuing this catalytic program in Africa through mentoring, training, networking and professional placements.
This $1,250,000 in grant funding is part of USADF's $7.5 million commitment over three years to fund young African entrepreneurs' who are launching and expanding their businesses and social ventures across Sub-Saharan Africa.
***
Founded in 2012, NEST provides a complete monitoring of woman and children thanks to a pediatric and maternity hospital. NEST offers high-quality health services at reasonable price, primarily aimed at middle classes. Accessible 24/24 and 7/7, NEST puts a particular emphasis seeing and listening to patients, and allows young women of child-breeding age to be followed until the birth, and a follow-up of their children until they are 15 years old.