The African economy: Moving from imitation to innovation
Submitted by

Admin

on Fri, 03/16/2018 - 16:09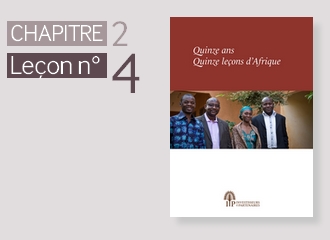 English
I&P continues to explore the document "Fifteen years, Fifteen lessons from Africa", with a second chapter dedicated to the structural changes of Africa's economy and markets.
We focus this week on the lesson #4, in which we tell how the African economy has shifted dramatically from an economy of imitation to an economy of innovation. analyzing what consequences it entails for investors.

Read more on "Fifteen Years, Fifteen Lessons from Africa"
About Chapter 2, "Market Lessons: (r)evolutions"
The last fifteen years have been characterized by profound changes in the sub-Saharan economy. According to the World Bank, sub-Saharan Africa's GDP has increased from $350 billion in 2000 to $1,500 billion in 2016, and the Gross National Income per capita from $485 to $1,500 over the same period. It has been accompanied by dramatic societal transformations (urbanization, the emergence of the middle class, etc.) and cultural and environmental changes (notably in the energy and agriculture sectors). These transformations are shaping new markets and are key determining factors of economic activity. They explain the deadlocks that some companies face, as well as the success of others, regardless of the quality of entrepreneurs.
I&P has experienced and followed developments that have directly impacted transformations the structure of our portfolio. three of them in particular stand out: Africa's shift from an imitation-based to an innovation-based economy; the crucial nature of the issue of nutrition and the strategic development of the agribusiness sector; and questions of market access issues through a reflection on marketing strategies and distribution patterns in the African context.
Focus on lesson #4: "Moving from imitation to innovation"

Click here to download the lesson 4

Discover key elements with the infography: