The milk of Laiterie du Berger is no longer subject to VAT in Senegal.
Submitted by

Admin

on Mon, 04/08/2019 - 17:30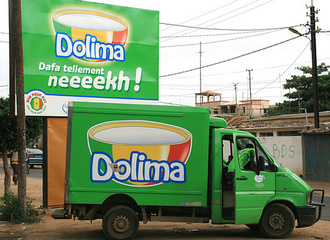 English
La Laiterie du Berger continues to change the rules and participates in the structuring of the dairy sector in Senegal. After two years of work with the Ministry of Finance, the latter has just formally decided that the pasteurised milk produced by the company would no longer be subject to 18% VAT.
This reform will have a major impact on Laiterie du Berger, the only Senegalese company to produce dairy products from local fresh milk, as well as on the entire sector. Half of the money saved on VAT payments will allow the company to increase its margins, making pasteurized milk as profitable as its other products. The other half will be used to pay farmers a higher price for the milk purchased from them, as was the case last year. By increasing the purchase price, Laiterie du Berger allows its producers to intensify their breeding and develop their activities.
This news is a sign of strong credibility for Laiterie du Berger and echoes the motto of its products: "Dolima, good for me, good for my country".
To read more