Publication of the Report of the Regional Economic Outlook of IMF
Submitted by

Admin

on Thu, 12/19/2019 - 11:58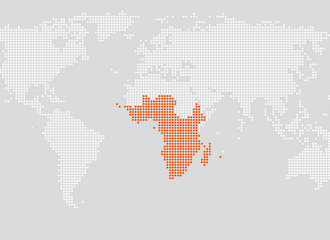 English
What are the economic prospects in sub-Saharan Africa? The International Monetary Fund (IMF) answers these questions in its semi-annual report on the Regional Economic Outlook for Sub-Saharan Africa and presents two key themes: competition and competitiveness in product markets and domestic arrears in sub-Saharan Africa.
A summary of the report
Economic growth:
Growth is forecast to be slower than previously envisaged for about two-thirds of the countries in the region.
Is projected to remain at 3.2 % in 2019 and rise to 3.6 % in 2020
Is projected to remain strong in non-resource-intensive countries in particular within the West African Economic and Monetary Union (WAEMU), averaging about 6 %.
In contrast, growth is expected to move in slow gear in resource-intensive countries (2.5 %), mainly among the Central African Economic and Monetary Community (CEMAC)
Inflation:
Is expected to remain low in monetary unions WAEMU and CEMAC, from 8.4 % in 2019 to 8.0 % in 2020.
But will increase in countries that have suffered from conflicts, political turmoil (Angola and Liberia), or from droughts (Kenya, Ethiopia, Namibia, Zambia, and Zimbabwe).
Domestic arrears in SSA:
In average they represented 3.3 % of GDP (2018), and they are mostly payable to private sector companies.
With a maximum of 18% of GDP (Republic of Congo)
About 8.5% of GDP in oil exporters and resource-intensive countries (Ghana, Cameroon, Guinea-Bissau, and Nigeria)
Foreign exchange reserves :
Are expected to remain low, between 3 and 4 months of imports, with wide differences across countries.
Leaving several countries exposed to terms-of-trade shocks, such as Nigeria.
Public debt as a ratio to GDP has stabilized at about 55 % on average across countries.
Seven countries are in debt distress, which include The Gambia, Mozambique, and Republic of Congo.
Nine countries are at high risk of debt distress, including Cameroon, Ethiopia, Ghana, and Zambia.
Whereas, Ghana and Ivory Coast have made strides by using debt buybacks to ease near-term refinancing risks and reprofile external debt.

Download the report