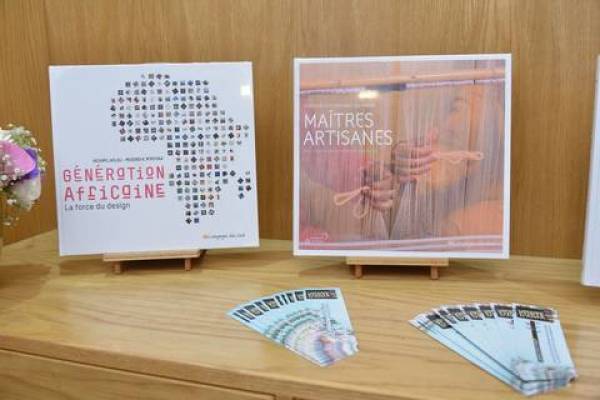 Sector of activity
:
Culture
Status
:
Investissement en capital
Entrepreneur
:
Patricia Defever
A propos
:
The mission of the Langages du Sud (LDS) publishing house is to reveal the richness of African heritage and artistic and cultural creation in order to transmit it. This vocation was born out of the conviction that creation and culture are fundamental drivers of development, innovation and social cohesion. The value proposition of LDS is to be a Content Creator for all types of media: books, digital, film and video, events, cultural spaces such as museums, etc. This positioning is currently structured around four areas of expertise, in which the enhancement of the African continent and its creative dynamism occupies an important place: culture, economy and sociology, sustainable development, and youth.
Langages du Sud has created 14 collections, several of which are aimed at young people and the promotion of young African talent, as well as a competition to identify and reward young artists. LDS has also developed a digital platform to promote African brands and the continent's industrial flagships (i.e. Brand YourMorocco).
THE ENTREPRENEUR
A business school graduate, author and publisher for 20 years, Patricia Defever created Langages du Sud after a long experience at Cherche Midi éditeur. Her achievements include consulting and development of new information technologies applied to companies, film creation, creation of numerous contents (books, scripts, screenplays) and finally the creation and development of Langages du Sud, a publishing and production company based on the African continent.
PARTNERSHIP WITH AFRIQUE CREATIVE
The support and grant offered under the programme are intended to :
Diversify the offer by adapting the children's books "Lina and Adam" into a five-episode animated series for children.
Create and animate a community around youth products
Raising funds for a successful scale-up
MAIN IMPACTS
Creation of educational books for children
Parity within the team
Promotion of African cultures
ABOUT AFRIQUE CREATIVE
The Afrique Créative programme is financed by the Agence Française de Développement and implemented by a consortium of which I&P Conseil is a member. The programme aims to promote the structuring of the cultural and creative ecosystem by supporting the development, the reinforcement of skills and the networking of companies in this sector. Afrique Créative is intended for operators who combine creativity and entrepreneurial spirit in order to maximize their potential in terms of job creation and economic growth.
→ Learn more about Afrique Créative