Alida Ouedraogo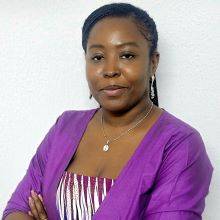 Alida Ouedraogo is a Seed Project Officer for Sinergi Burkina.
Before joining the team, she was previously at the Bank of Africa Burkina Faso as Business Manager for large companies and then at Coris Meso Finance as Business Manager for SMEs. Her career path has allowed her to be in contact with different sectors such as finance, trade, agriculture, construction and mining.
She holds a Master II in Trading Rooms, Trading and Risk Management from INSSEC Bordeaux and a certification as a consultant from the Maison de l'Entreprise in Burkina Faso. She is passionate about finance, entrepreneurship, technology and innovation.