Aminata Touré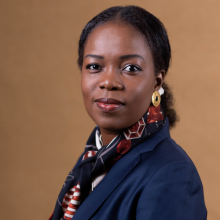 Aminata Touré is in charge of managing financial inclusion projects at Teranga Capital, since January 2021.
She has several years of experience in the field of private sector development through financial and non-financial support programs for SMEs in Senegal and in West and Central Africa. She has been a business manager at the Maison de la PME (Société Générale Senegal), and in charge of projects (SMEs and Value Chains, then Agribusiness) in the consulting department at the International Finance Corporation (IFC).
Aminata holds a Master's degree in Development Economics and a Master's degree in Development Studies from IEDES Sorbonne Panthéon, and a Bachelor's degree in Business Administration from the International University of Monaco.
A quote that inspires him:
"It is in the effort that one finds satisfaction and not in the success. Full effort is full victory." - Mahatma Gandhi
About Teranga Capital

Teranga Capital is the first impact investment fund dedicated to financing and supporting Senegalese SMEs and start-ups.
Led by Olivier Furdelle, Teranga Capital is the third African fund sponsored by Investisseurs & Partenaires as part of the program I&P Development 2. The network currently includes a fund in Niger (Sinergi Niger), Burkina Faso (Sinergi Burkina), Côte d'Ivoire (Comoé Capital) and Madagascar (Miarakap).
Access Teranga Capital's website →