Anna Traoré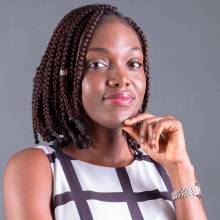 Anna Traoré joined the team in June 2021 as Investment Manager for the
fund I&P Afrique Entrepreneurs (IPAE).
Based in Abidjan, she is in charge of prospecting, investing and monitoring IPAE portfolio companies in Côte d'Ivoire, Benin and Togo.
Prior to joining I&P, Anna was a Senior Associate at Cauris Management, where she worked for 5 years. Previously, she worked as a consultant in strategy and management and accompanied various companies in the sub-region in their development.
Anna holds a Specialized Master's Degree in International Financial Analysis from NEOMA Business School (formerly Reims Management School, France) and a Diploma from the Ecole Nationale de Commerce et de Gestion d'Agadir (Morocco), with a major in Financial and Accounting Management. She is also pursuing the CFA Institute's Charterholder program for which she has already completed the first 2 of 3 levels.

An inspiring quote
"It always seems impossible, until it's done" - Nelson Mandela