Ben Kouakou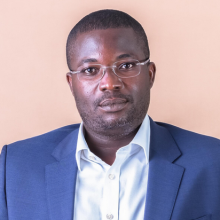 Ben Kouakou joined I&P in 2021 and is operating as Investment Director for the funds I&P Afrique Entrepreneurs (IPAE 1 and IPAE 2).
Originaly Cote d'Ivoire, Ben Kouakou currently serves as Investment Director for the I&P Afrique Entrepreneurs funds (IPAE). He oversees West Africa investment activities including Côte d'Ivoire, Senegal, and Burkina Faso offices.
With almost 15 years of experience in venture capital and private equity, Ben possesses a robust skill set in portfolio monitoring and negotiating exits, ranging from trade sales with blue-chip companies to initial public offerings (IPOs) in Europe, the United States, and Australia.
He's graduate from EM Lyon business school (France).