Djiby Ndiaye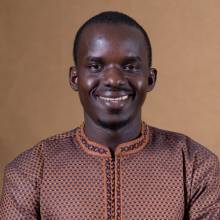 Djiby Ndiaye works as a Program Manager for Teranga Capital and provides expertise as a Technical Advisor in Financial Inclusion since January 2021.
Djiby has several years of experience in the NGO sector as a Project Manager. Prior to joining Teranga, Djiby was a Microfinance Manager at the American NGO Catholic Relief Services (CRS).
He holds a Master's degree in Organizational Administration from the Institut Supérieur de Management, a Bachelor's degree in Computer Science Applied to Organizational Management from the Assane Seck University of Ziguinchor, and is certified in Project Design and Management by the Bioforce Institute.
About Teranga Capital

Teranga Capital is the first impact investment fund dedicated to financing and supporting Senegalese SMEs and start-ups.
Led by Olivier Furdelle, Teranga Capital is the third African fund sponsored by Investisseurs & Partenaires as part of the program I&P Development 2. The network currently includes a fund in Niger (Sinergi Niger), Burkina Faso (Sinergi Burkina), Côte d'Ivoire (Comoé Capital) and Madagascar (Miarakap).
→Access Teranga Capital website