Fiona Randriamampionona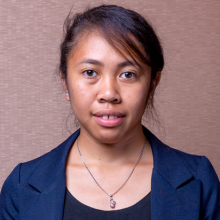 Fiona Randriamampionona joined I&P in September 2018 as Administrative and Financial Manager. Based in Madagascar, she is in charge of the financial monitoring of the company and its subsidiaries as well as of the fund IPDEV 2.
Fiona worked for two years at MAZARS FIVOARANA in Madagascar before joining I&P.
She holds a Master 2 degree in Management Control and Operational Audit from INSCAE.