Gaubys Kouassi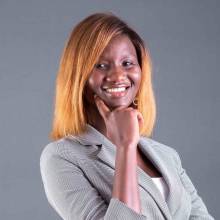 Gaubys KOUASSI is an analyst for Comoé Capital.
She joined the team in 2020, after a six-month internship. Before joining Comoé Capital, she did an internship in market finance at BICI Bourse, then as a CRM specialist intern at Ecobank Côte d'Ivoire.
Gaubys holds a degree in Statistical Engineering and Economics from the Ecole Nationale Supérieure de Statistique et d'Economie Appliquée (ENSEA).