Ingrid Assena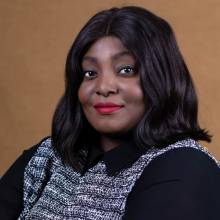 Based in Dakar office in Senegal, Ingrid Assena holds the position of Administrative Assistant at Teranga Capital and I&P since 2019.
She previously worked as an executive assistant at Ocean Archi'v.
Indgrid holds a master 2 in strategy and marketing from the Centre Africain d'Etudes Supérieures en Gestion (CESAG) in Dakar.
About Teranga Capital

Teranga Capital is the first impact investment fund dedicated to financing and supporting Senegalese SMEs and start-ups. Led by Olivier Furdelle, Teranga Capital is the third African fund sponsored by Investisseurs & Partenaires as part of its I&P Development initiative (IPDEV 2).
⇒ Access Teranga Capital's website