Kamaloudini Yaou Issoufou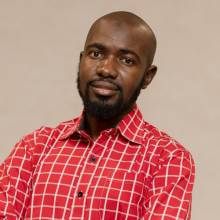 With a degree in accounting and quantitative management techniques from LTDK Maradi. Kamal graduated in 2012 from Cadi Ayyad University in Marrakech in business management. He specialized in entrepreneurship and international development through a Master's degree at Mohamed 5 Rabat University. He is currently enrolled at the doctoral school of the ISCAE Casablanca as a doctoral student in management sciences. His research focuses on the financing of start-up SMEs.
He started at SINERGI as an intern, then as an entrepreneurial consultant and then as a researcher. He has also worked in Morocco at INFORISK where he monitors the quality of Moroccan companies' balance sheets. Since February 2019, he has been back at SINERGI as an investment officer.