Khadija Thouré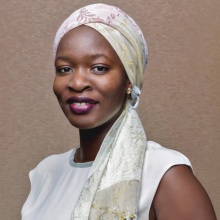 Khadija joined Teranga Capital in March 2018, after 5 years of experience in auditing and financial advisory in an international firm.
She joins the team as investment officer and is in charge of identifying and investigating investment opportunities, monitoring and accompanying companies for which investments are effective.
She holds Masters degrees in Finance and Risk Management.
About Teranga Capital

Teranga Capital is the first impact investment fund dedicated to financing and supporting Senegalese SMEs and start-ups.
Led by Olivier Furdelle, Teranga Capital is the third African fund sponsored by Investisseurs & Partenaires as part of the program I&P Development 2. The network currently includes a fund in Niger (Sinergi Niger), Burkina Faso (Sinergi Burkina), Côte d'Ivoire (Comoé Capital) and Madagascar (Miarakap).
Access Teranga Capital website →