Koloina Anjatiana Ramaromandray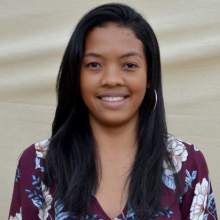 Koloina is Investment Manager at Miarakap.
Koloina has completed internships in two Malagasy banks and in the social incubator "Incubons". Before being hired as an investment manager, she completed an internship at Miarakap as a junior investment manager.
Koloina is a graduate of INSCAE with a Master's degree in Finance and Banking Management.

The African proverb than inspires her
"May your choices reflect your hopes, not your fears"
About Miarakap

Miarakap is the first impact fund dedicated to the financing and support SMEs and start-ups in Madagascar.
Managed by Emmanuel Cotsoyannis, Miarakap is the fourth African fund sponsored by Investisseurs & Partenaires as part of its program I&P Development 2. The network currently includes impact funds specialized in SME-financing in Niger (Sinergi Niger), Burkina Faso (Sinergi Burkina), in Senegal (Teranga Capital) and Côte d'Ivoire (Comoé Capital).