Landry Parkouda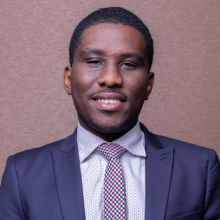 Landry joined the IPAE investment team in 2018. Based in Ouagadougou, he is in charge of the portfolio in Burkina Faso, Mali and Niger.
Prior to joining I&P, Landry was a Manager at PwC, first in financial audit, then in Audit & Internal Control and Risk Management. He has worked for SMEs and multinationals in all sectors of activity, as well as for public sector clients.
Landry is passionate about entrepreneurship and is active on the Board of Directors of several SMEs.
He is a graduate of the Magistère de Sciences de Gestion of the University of Paris-Dauphine.