Mahamane Maharazou Sani Ango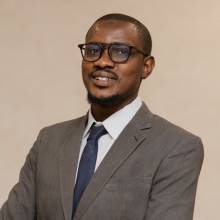 Maharazou joined the SINERGI NIGER team in 2020 as seed manager for the I&P Acceleration in the Sahel program in Niger.
A financial engineer and holder of a master's degree in finance and private sector development, Maharazou SANI ANGO has strongly turned his professional orientation towards entrepreneurship, which is his passion. He thus worked in Niger's first incubator (CIPMEN) as a Business Developer and agricultural and agro-industrial project manager. He was previously an entrepreneur himself by co-creating the first sports equipment manufacturer in Niger.