Michelle Mboha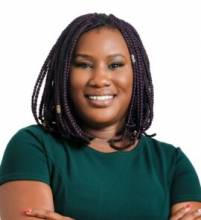 Michelle Mboha is an Investment Manager at Inua Capital.
Prior to joining Inua, Michelle spent 8 years advising and supporting early-stage and growth-stage SMEs across East, West and Southern Africa. Michelle led the Uganda country operations of GrowthAfrica, a growth-stage business accelerator with presence in 7 African countries, where she supported 55 SMEs as a growth catalyst, helping these SMEs identify growth gaps and design strategic solutions to them. As a direct consequence of her support, Michelle's portfolio of SMEs registered an average of 50% year-on-year revenue growth and raised over US$500,000 in funding within 2 years.
Prior to joining GrowthAfrica, Michelle was an Investibility Associate at Unreasonable East Africa (now Shona), where she built financial models and supported the fundraising process for startups looking to scale their growth. In her time at Unreasonable East Africa, an overwhelming 80% of the startups that went through the incubation and acceleration programmes were successful in raising funding.
Michelle is also a passionate feminist who seeks to empower women through financial freedom.