Miora Maminjoary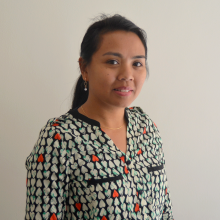 Miora joined I&P in April 2019.
Based in Antananarivo (Madagascar), she is in charge of monitoring the IPAE portfolio.
Miora has worked for about ten years as an accounting supervisor and auditor in a few Malagasy accounting firms. She previously also worked as a management controller at EGIS INFRAMAD.
Miora holds a Master's degree in management control and decision support from INSCAE and the University of Paris XII Val de Marne.