Olivier Bokoga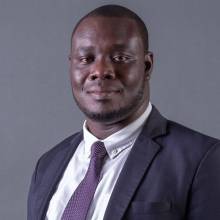 Olivier Bokoga joined I&P Conseil in Abidjan in 2021 as an expert trainer.
He works in particular as part of the Support component of the I&P Acceleration in the Sahel (IPAS) programme, financed by the European Union's Emergency Trust Fund for Africa.
Olivier worked for more than 7 years within the Bolloré Group as a Management Controller and then as a Financial Controller, before joining ESP as a Senior Consultant and Investment Fund Lead.
Olivier holds a Master's degree in Management and Business Administration from Sup'Elite, as well as a Master's degree in Finance from EMLyon Business School.