Olivier Furdelle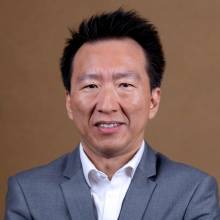 Olivier is the Managing Director of Teranga Capital, an equity impact investment vehicle dedicated to finance and support high-potential SGBs in Senegal.
Olivier Furdelle specializes in impact investing and financing SMEs and entrepreneurs in Africa. Olivier has 20 years of professional experience, among which he led since 2009 several investment transactions in SMEs and start-ups in various countries in sub-Saharan Africa.
Previously, he was Vice-President Business Development & Planning at Belgacom, Belgium's leading telecommunications and ICT player, where he managed mergers & acquisitions and equity investments in start-ups. Previously, he co-founded a start-up and was also a consultant at Accenture and KPMG.
About Teranga Capital

Teranga Capital is the first impact investment fund dedicated to financing and supporting Senegalese SMEs and start-ups.
Led by Olivier Furdelle, Teranga Capital is the third African fund sponsored by Investisseurs & Partenaires as part of the program I&P Development 2. The network currently includes a fund in Niger (Sinergi Niger), Burkina Faso (Sinergi Burkina), Côte d'Ivoire (Comoé Capital) and Madagascar (Miarakap).