Oty Kévin Aie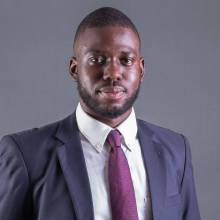 Kevin joined the team of Investisseurs & Partenaires in 2019, after a six-month internship at I&P (Paris). He's in charge of the development of new investments and the monitoring of the existing portfolio of investments for IPAE 1 & 2, in Côte d'Ivoire.
Prior to joining Investisseurs & Partenaires, Kevin gained experience in Equity research and Private Equity. He completed an internship at Hudson & CIE (Abidjan, Côte d'Ivoire) as an Equity Research analyst and an internship at Amethis Finance (Paris, France), an investment fund focused on Africa.
Kevin holds a double Master's degree in International Banking & Finance from IPAG Business School (Paris, France) and the University of Greenwich (London, United Kingdom).