Ousmane Niang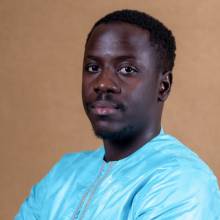 Ousmane has been working at Teranga Capital since 2020 as an Investment Officer.
Specialized in the elaboration and implementation of development strategies, Ousmane has for more than four years contributed to the transformation process of several public and private institutions in several fields (banking - finance, agribusiness, transport, logistics, etc.). In particular, he was a strategy and organization consultant at Performances Group (2015-2020) and an analyst at Global Interface Trust, Dakar (2014).
Ousmane holds an MBA from Edinburgh Business School (Heriot Watt University, UK) and a degree in Banking, Finance and Insurance from the Ecole Supérieure Polytechnique de Dakar in Senegal.
About Teranga Capital

Teranga Capital is the first impact investment fund dedicated to financing and supporting Senegalese SMEs and start-ups.
Led by Olivier Furdelle, Teranga Capital is the third African fund sponsored by Investisseurs & Partenaires as part of the program I&P Development 2. The network currently includes a fund in Niger (Sinergi Niger), Burkina Faso (Sinergi Burkina), Côte d'Ivoire (Comoé Capital) and Madagascar (Miarakap).