Raphaël Dumont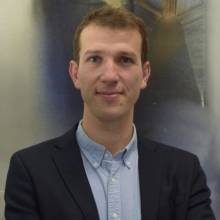 Raphaël joined I&P investement team in April 2016. Based in Douala (Cameroon) between 2016 in 2019, he followed I&P's portfolio companies based in Central Africa. He is now a member of IPDEV 2 investment team in Paris.
Raphaël worked as a financial analyst at AM Capital, a merger-acquisition firm specialized in the Middle Eastern and African region (2015-2016) and at Gibraltar Advisory, a consulting firm dedicated to African SMEs (2013-2015). He did a 6-month internship at I&P as a junior Investment Officer in 2012.
Raphaël holds a Master in Finance and Strategy from Sciences Po Paris.
Raphael is fond of bicycle touring.