Rasmey Chhun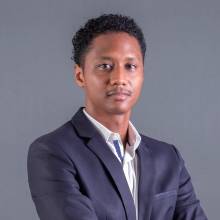 Rasmey Chhun is a junior investment officer at Comoé Capital.
He holds a Master Degree from Montpellier Business School and a Master in Finance from the University of Montpellier. After two years of entrepreneurship, Rasmey was an analyst at Comoé Capital and Teranga Capital.
About Comoé Capital

Comoé Capital is the first impact investment fund dedicated to the financing and support of Ivorian SMEs and start-ups.
Headed by Issa Sidibé, Comoé Capital is the fifth African fund sponsored by Investisseurs & Partenaires as part of the I&P Développement 2 fund. The fund network currently includes a fund in Niger (Sinergi Niger), Burkina Faso (Sinergi Burkina), Senegal (Teranga Capital) and Madagascar (Miarakap).