Samira Aouba Moumouni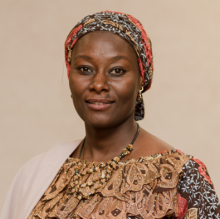 Samira is Sinergi's Administrative and financial assistant in Niger.​
Holder of a certificate of higher technician BTS in Bank Finance and a degree in Finance - Accounting in 2018 at the Ecole Des Cadres de Niamey - Niger, Samira has a Master II in Accountancy - Auditing. Previously trainee at the École Des Cadres at the secretariat (2016-2017) then at SINERGI (2018-2019) as administrative and financial assistant, she joined the team in the same position permanently since 2019.