Shino Grivel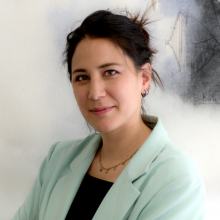 Shino Grivel is a finance professional with experience in investment and project management. Shino joined I&P in 2019 and is now working as Finance and Operations Oversight Director for the funds IPAE 1 and IPA 2.
She had a previous 18 months work experience with I&P, as part of the IPDEV 2 investment team, during which she specifically worked on a Ghanaian project.
Prior to joining I&P, Shino worked for BNP Paris for 6 years on equity derivatives. She holds two MBA's from ESSEC and INSEAD, two leading French Business schools.