Stella Herimiarandraisoa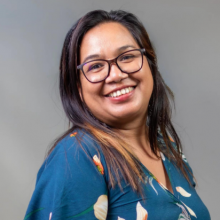 Graduated in Administration and Human Resources in 2009, Stella joined Miarakap's team in 2018 after 8 years of experience in a telecommunication company and in a Malagasy bank.
Stella handles, among other things, the office life management, administrative issues and human resources.
---
About Miarakap

Miarakap is the first impact fund dedicated to the financing and support SMEs and start-ups in Madagascar.
Managed by Emmanuel Cotsoyannis, Miarakap is the fourth African fund sponsored by Investisseurs & Partenaires as part of its program I&P Development 2. The network currently includes impact funds specialized in SME-financing in Niger (Sinergi Niger), Burkina Faso (Sinergi Burkina), in Senegal (Teranga Capital) and Côte d'Ivoire (Comoé Capital).