MISSION
Standing as one of the first impact investor in Africa, I&P partners with African SMEs by taking direct stakes as a minority shareholder. I&P brings strategic coaching and develops Environment, Social and Governance (ESG) policies to support the growth of its partners and maximize their impacts.
Our Model
I&P is an active partner bringing its skills in management, strategy and finance with an entrepreneurial approach. Our model hinges entirely upon the entrepreneur, with whom we wish to establish a long-term relationship based on trust and sincerity.
Our investment process is three-fold, as symbolized by the Partnership Wheel :
---
1. Financing : through an equity investment as minority shareholder (or through participative loans)
---
2. Strategic and Managerial Mentoring :
Before the investment: thorough analysis of the company and the strategy to be implemented
During the investment period: active involvement in helping the implementation of this strategy and putting in place management tools developed in partnership with the entrepreneur
---
3. Technical Assistance
Capacity building and training in a variety of fields based on the investee business specific needs: management information system, industrial/technological, sales/marketing, organization/HR, training/governance, etc.
---
Investment and Exit process
Contributing to the emergence of a new generation of African sustainable and responsible entrepreneurs and enterprises, following the best ESG practices, is at the heart of our mission.
The investment process involves 5 key stages. Our approach is based on a rigorous methodology, which takes into account ESG (Environment, Social, and Governance) risks and opportunities throughout the investment cycle.
ESG & Impact Strategy
As an impact investor, I&P endeavors to achieve economic, social, and governance impacts through its investments.
I&P's impact strategy is twofold, developed both at the company and at the portfolio level. This approach fosters the emergence of innovative and mutual ESG solutions for African SMEs. I&P targets the SMEs with a potential strong impact on their stakeholders: employees, clients, suppliers and distributors, local communities public authorities.
To read more on our strategy, click on the following tabs ▼
Promote entrepreneurship and contribute to the development of the private sector
One of I&P's primary focus area, the development of small and medium-sized enterprises (SMEs) is key to dealing with the risks involved in African growth. Small and medium-sized African enterprises already play a major role in the economic landscape, and are involved in all sectors of the rural and urban economies. They also offer a guide to the growth conditions that will be dynamic, sustainable and fairly distributed.
OUR ACTIONS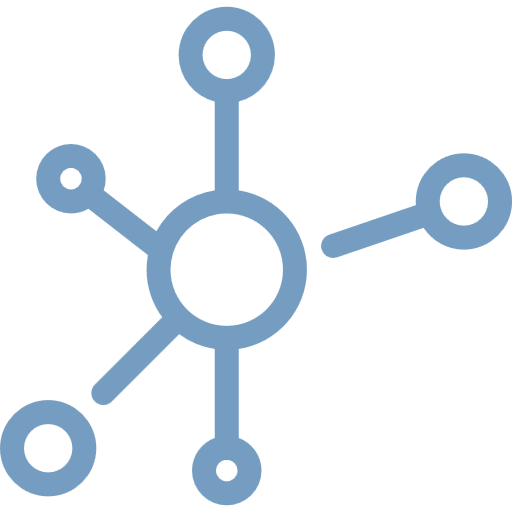 Knock-on effect on local sectors
SMEs develop their activities by establishing partnerships with local suppliers and distributors. They therefore contribute to indirect job creation and play a significant role in organizing and assisting suppliers and distributors. I&P companies have mainly established contracts with local suppliers (70% of total suppliers are local).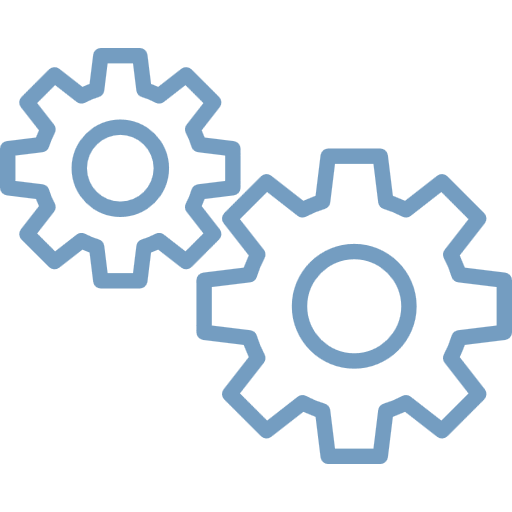 Increase funding opportunities
I&P can act as catalytic financer in a context where SMEs encounter many difficulties to find long-term investment.
In many cases, I&P assists the partner companies in their negotiations with other local or international financial institutions or in the search for new shareholder.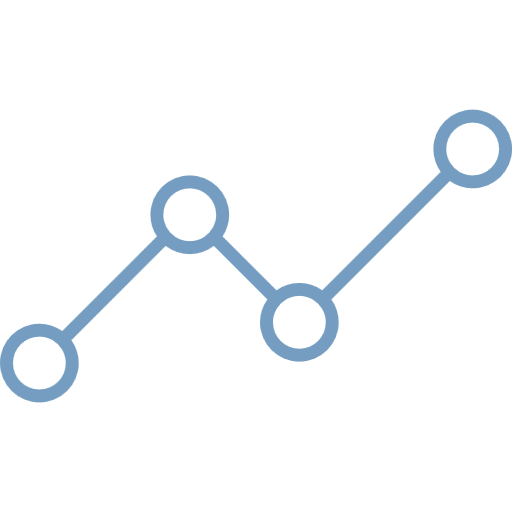 Contribute to state revenues
Because they operate in the formal sector, the companies of the portfolio contribute to local development through the taxes generated by their activities. More than €6 million of taxes have been generated in 2014.
Ensure better working and living conditions
Job creation is a major challenge for the African continent: 450 million more workers are expected by 2035, while 230 million jobs only should be created under the current conditions of growth. Generating good quality employment is a core objective for I&P, in line with the decent work agenda promoted by the International Labor Organization.
OUR ACTIONS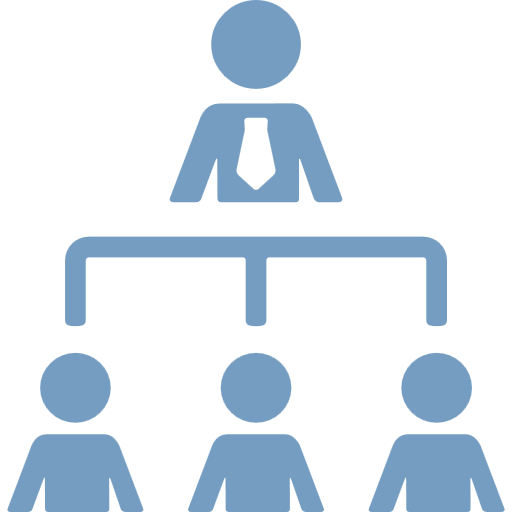 Create formal and quality jobs
Investee companies employ 3,000 people, including 1,570 jobs created after investment. The growth rate of these enterprises in terms of job creation is about 4 times higher than the rest of the economy.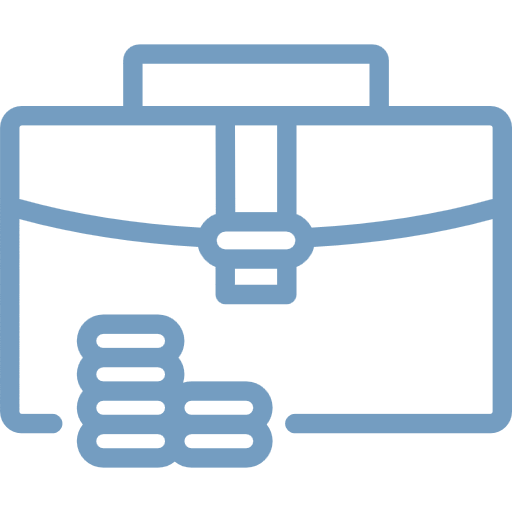 Guarantee decent wages and working conditions
I&P's policy is in line with the decent work agenda promoted by the International Labor Organization, so as to ensure there is no health or security-related risk.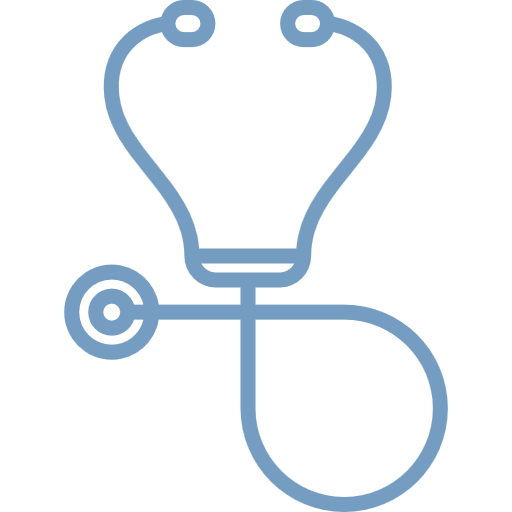 Encourage enterprises to improve health insurance coverage
I&P develops case-by-case solutions as well as pooled solutions across the portfolio.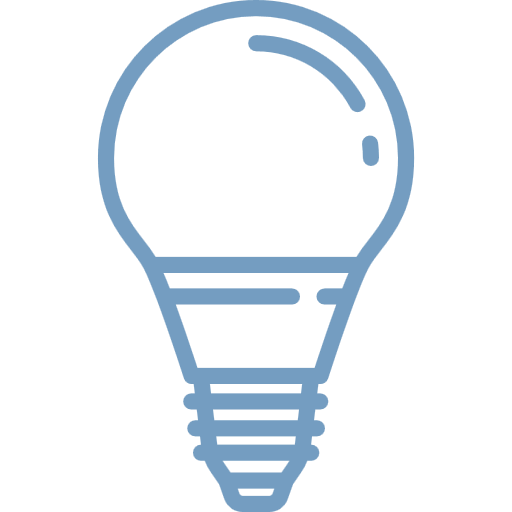 Meet unsatisfied demand for essential goods and services
SMEs develop market-based solutions to answer local or national needs. They notably improve access to essential goods and services and help meet basic needs: medication, food products, building materials, etc.
Reduce the carbon footprint of our portfolio
It has become a priority for the African continent to develop climate change mitigation strategies and to ensure a sustainable management of the natural resources. As an illustration, 3 million hectares of forest have disappeared yearly between 2000 and 2010 and 70M% of the halieutic reserves are now fully or overused.
We are convinced that African SMEs can play an active role on these issues, by experiencing and sharing innovative and replicable solutions.
OUR ACTIONS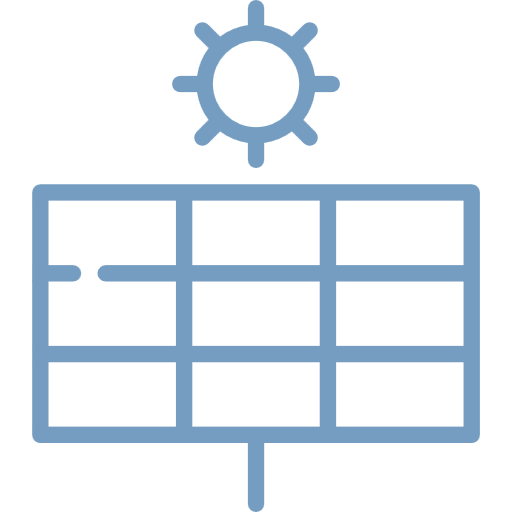 Promote energy efficiency measures and renewable energy
I&P proposes energy related operational improvements and collaborates with experts on the subject to implement these solutions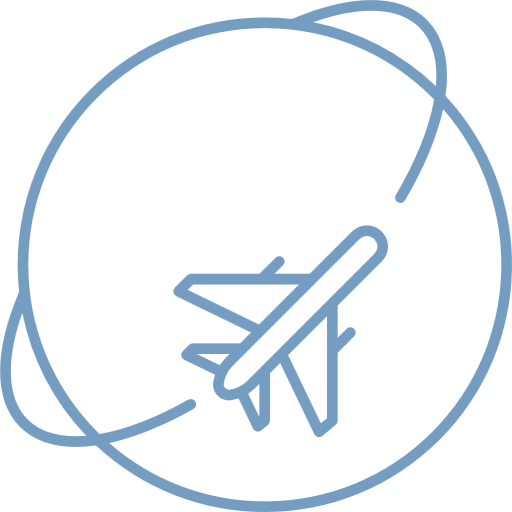 Estimate and reduce the carbon footprint of our investees
Greenhouse gas emissions are measured annually and I&P supports its investees in the implementation of carbon offset strategy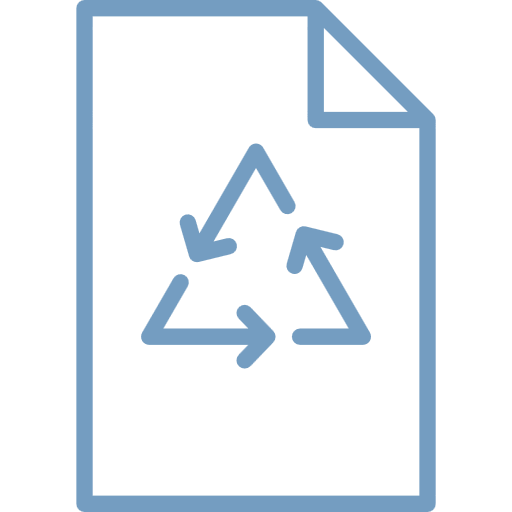 Manage environmental risks
On a case by-case basis, I&P conducts an analysis of the environmental risks related to the company's activities (water consumption, wastes) and implements a management strategy
Ensure the Integrity and Good Governance of our Partners
I&P is committed to fight against corruption, a major issue in our countries of intervention.
OUR ACTIONS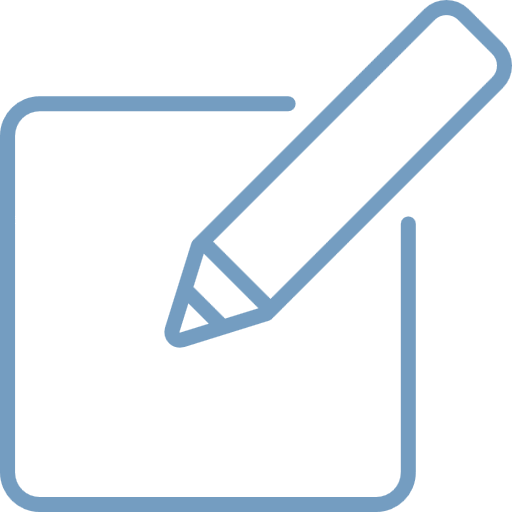 Evaluate the integrity and the reputation of the entrepreneur before any investment decision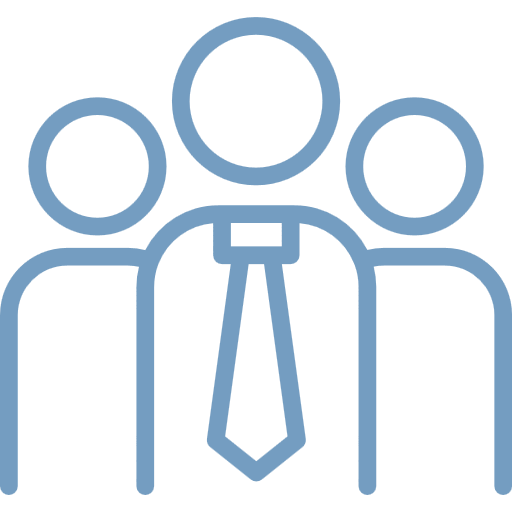 Contribute to good governance, notably by holding regular board meetings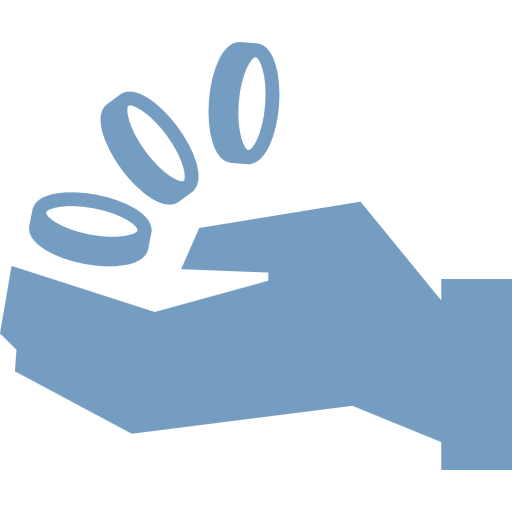 Contribute to improve the business environment in Africa
Raise awareness about the dynamism of African entrepreneurship
As the African continent is undergoing profound changes, it is of prior importance for I&P to promote the reality of African entrepreneurship and raise awareness about the role of impact investors in supporting small and medium enterprises.
OUR ACTIONS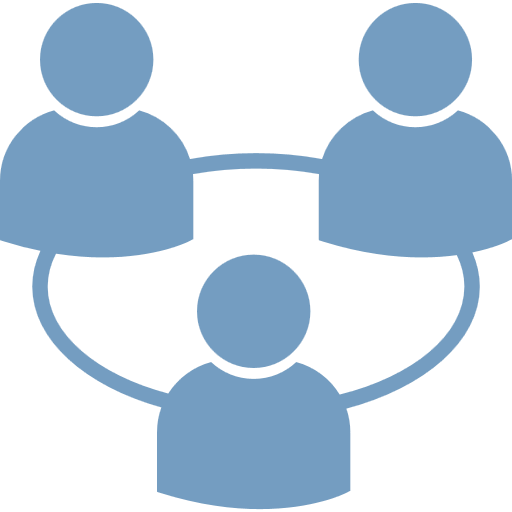 Develop strategic partnerships with key actors of the impact investing field
I&P is a member of the GIIN, ANDE, EVPA and AVCA, and takes part to the main meetings related to impact investing and African development.
Read more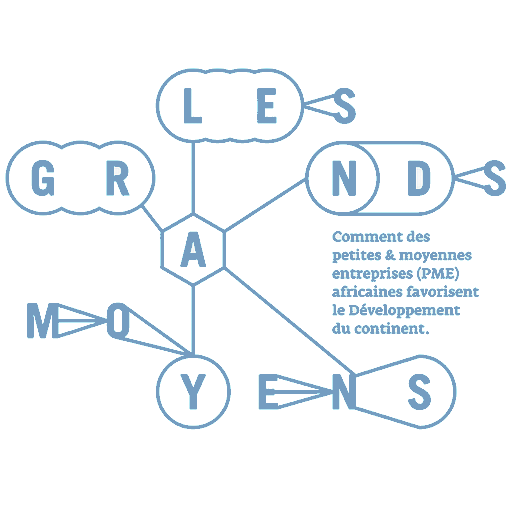 Promote the reality of African entrepreneurship
I&P initiated, with the photographer Joan Bardeletti, the project Small is Powerful. the project studies 5 SMEs and investigates the role they play on the development of the continent.
Read more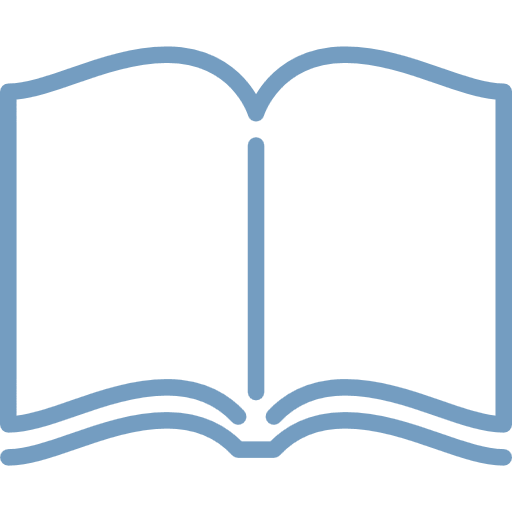 Foster the development of early-stage investment in Africa
In partnership with EY, the ANDE and INSEAD, I&P published the handbook "Investing in African SGBS", available online.
Download the handbook
I&P, an impact investor in Africa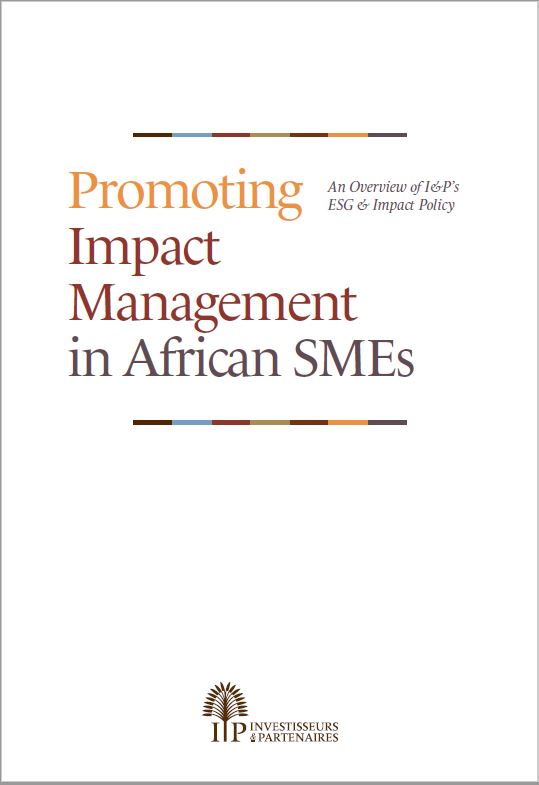 I&P edited a short document presenting an overview of its ESG & Impact Policy. As one of the pioneer impact investors in Sub-Saharan Africa, I&P has developed an extensive ESG and impact methodology, as briefly presented in the following document.
The term "Impact Investing" appeared in the late 1990s to define, as stated by The Global Impact Investing Network, the "investments made into companies, organizations and funds with the intention to generate social and environmental impact alongside a financial return". As explained by Jean-Michel Severino and Pierrick Baraton in a recent article on impact investing, "the impact investor sets himself an impact objective in addition to his financial objective, and this is taken fully on board in the running of the company".

Read the article
Key Impacts of our Portfolio Companies


jobs created or maintained


I&P has developed a specific methodology to evaluate the impacts of its partner companies on their stakeholders: employees, suppliers and distributors, clients, local communities, and public authorities.
Impact measurement at I&P is based on two tools:
■ Annual collect & analysis of impact indicators
I&P collects and analyzes a set of impact metrics on all the companies of the portfolio. Several indicators have been defined to evaluate the impact on the company's employees and their families, their clients and suppliers, and the local communities.
I&P has contributed to EVPA's (European Venture Philanthropy Association) case studies in impact measurement. The document shows how I&P have developed their own impact measurement system and how it has dealt with issues such as proportionality, attribution and additionality.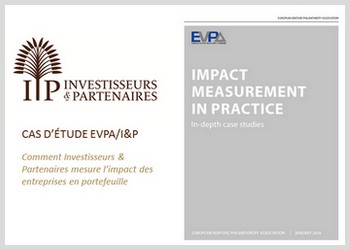 ■ 360° Impact Studies
Once a year, I&P conducts in-depth impact studies on one or several companies, based on field research. The studies focus on the social and economic impacts of the companies.
Download the studies:
English