AgroServ Industrie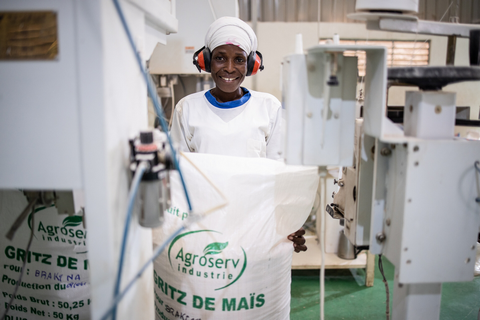 Status
:
Capital investment
Associed fund
:
Sinergi Burkina, I&P Expansion, IPAE 2
Entrepreneur
:
Siaka SANON
AGROSERV INDUSTRIE is an industrial unit processing maize into gritz and flour. Based in the industrial zone of Kossodo (Ouagadougou), the unit is equipped with two automatic production lines with a production capacity of 50 tons per day each.
The expertise developed by the promoter since the creation of the company in 2008 has allowed to him to conquer a significant portion of the national market.
In order to optimize the supply chain, AGROSERV INDUSTRIE decided to organize and support a network of small producers.
The entrepreneur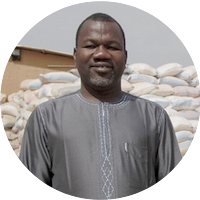 M. Siaka SANON holds a degree in IT Management. After graduating, he integrated the family business called EKSF (Establishment SANON Karidia et Fils), specialized in the collect and marking of cereals on local and international markets. This experience enabled him to get a full understanding of the maize supply chain. He managed the company for ten years and let its evolution towards AgroServ Industry, launched as a SARL in 2008.
Read the interview of Siaka Sanon (2022)
Partnership with I&P and Sinergi Burkina
Partnership with I&P and OikoCredit (2022 - now)
In 2022, Oikocredit and I&P (through its fund IPAE), with the support of BIO and EDFI AgriFI, completed the investment of €12.2 million in AgroServ Industrie.
This funding will allow Agroserv Industrie:
⇒ To build a new production unit in the city of Bobo-Dioulasso, which will increase Agroserv's processing capacity to 160 tons per day.
⇒ Agroserv also plans to diversify into higher value-added products, including high-energy flour, pre-cooked cornmeal and soy protein, which will be sold to households, the government for school canteens and the World Food Program.
⇒ Smallholder farmers supplying Agroserv are also expected to increase to 12,000 (from 6,000 today) through closer collaboration with local cooperatives, increased direct sourcing, and higher yields, thanks to technical assistance provided by I&P.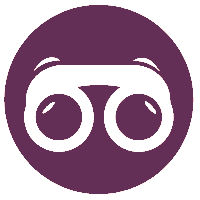 Read more about this new investment
Partnership with Sinergi Burkina (2017-2022)
AgroServ Industrie is the second investment of Sinergi Burkina, an impact fund sponsored by I&P and dedicated to small companies in Burkina Faso.
The collaboration between Agroserv Industrie and Sinergi Burkina had considerable impacts on the local economic fabric. It has notably allowed the strengthening of a network of some 6.000 small maize producers and the employees jobs' formalization.
AgroServ Industrie is the first exit of Sinergi Burkina, after 5 years of successful collaboration.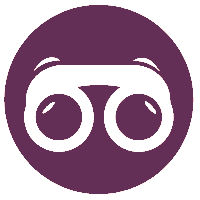 Read more about the exit
In 2020, AgroServ also benefitted from financial support and technical assistance within the framework of the I&P Acceleration in the Sahel program, in partnership with the European Union. To cope with the unprecedented situation of covid-19, some fifteen companies benefit from technical and financial support to maintain their activities and overcome the crisis.
Main Impacts
• Structuring a network of more than 6,000 small maize producers
• Import substitution and sale of essential goods at affordable price
• Wages well above the legal minimum in Burkina Faso
---
About I&P Afrique Entrepreneurs 2 (IPAE 2)
IPAE 2 is an impact fund promoting the emergence of a new generation of responsible African entrepreneurs. IPAE 2 invests in equity and quasi-equity as a minority shareholder in startups and businesses located in Sub-Saharan Africa and the Indian Ocean, for amounts comprised between €300,000 and €5 million.
About Sinergi Burkina

Created in 2014, Sinergi Burkina is the first impact investment fund dedicated to financing and supporting SMEs and start-ups in Burkina Faso. Headed by Job Zongo, Sinergi Burkina is the second investment fund sponsored by Investisseurs & Partenaires as part of the I&P Développement 2 fund. The fund network currently includes a fund in Niger (Sinergi Niger), Côte d'Ivoire (Comoé Capital), Senegal (Teranga Capital) and Madagascar (Miarakap). → To learn more about Sinergi Burkina