AgroServ Industrie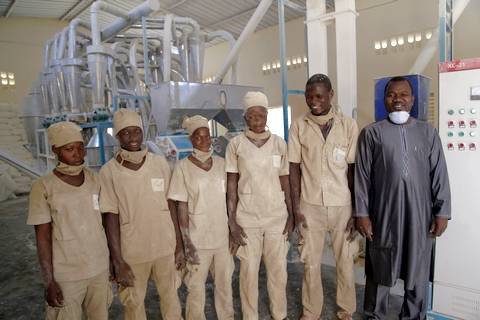 Status
:
Capital investment
Associed fund
:
I&P Accélération, I&P Accélération au Sahel, Sinergi Burkina
Entrepreneur
:
Siaka SANON
AGROSERV INDUSTRIE is an industrial unit processing maize into gritz and flour. Based in the industrial zone of Kossodo (Ouagadougou), the unit is equipped with two automatic production lines with a production capacity of 50 tons per day each.
The expertise developed by the promoter since the creation of the company in2013 has allowed to him to conquer a significant portion of the national market.
In order to optimize the supply chain, AGROSERV INDUSTRIE decided to organize and support a network of small producers.
THE ENTREPRENEUR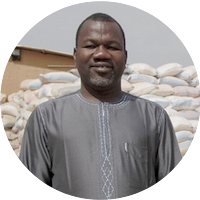 M. SANON Siaka holds a degree in IT Management. After graduating, he integrated the family business called EKSF (Establishment SANON Karidia et Fils), specialized in the collect and marking of cereals on local and international markets. He managed the company for ten years before starting his own business. This first experience with EKSF enabled him to get a full understanding of the maize supply chain.
PARTNERSHIP WITH SINERGI BURKINA
AgroServ Industrie is the second investment of Sinergi Burkina, an impact fund sponsored by I&P and dedicated to small companies in Burkina Faso. The objectives of the partnership notably include:
• Support to improve governance
• Support the company in getting HACCP certification
• Launch of new products including enriched flour and cornmeal for households
• Improvement of the working conditions of the workers
AgroServ also benefits from financial support and technical assistance within the framework of the I&P Acceleration in the Sahel program, in partnership with the European Union. To cope with the unprecedented situation of covid-19, some fifteen companies benefit from technical and financial support to maintain their activities and overcome the crisis.
EXPECTED IMPACTS
• Structuring a network of small maize producers
• Import substitution and sale of essential goods at affordable price
• Wages well above the legal minimum in Burkina Faso
About Sinergi Burkina

Created in 2014, Sinergi Burkina is the first impact investment fund dedicated to financing and supporting SMEs and start-ups in Burkina Faso. Headed by Job Zongo, Sinergi Burkina is the second investment fund sponsored by Investisseurs & Partenaires as part of the I&P Développement 2 fund. The fund network currently includes a fund in Niger (Sinergi Niger), Côte d'Ivoire (Comoé Capital), Senegal (Teranga Capital) and Madagascar (Miarakap). → To learn more about Sinergi Burkina