Delta Irrigation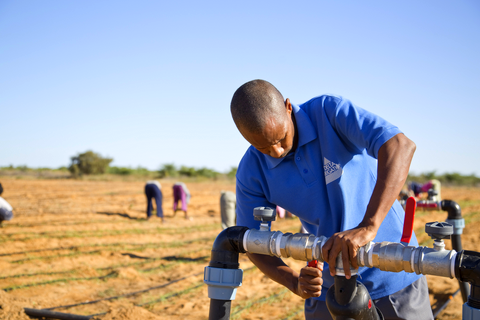 Entrepreneur
:
Jean-Pierre Chapeaux et Bruno Demulder
Site Internet
http://delta-irrigation-sn.com
Delta Irrigation sells and installs irrigation equipment and provides technical assistance to its clients in Senegal and Côte d'Ivoire.
The company serves a wide landscape of customers: small traditional farmers eager for technical assistance, intermediate operators who do not have sufficient technical service and major national projects and developers.
THE ENTREPRENEURS
Jean Pierre Chapeaux graduated as an agronomist, specializing in tropical regions. He began his career as a researcher in Belgium, then in Burundi. He led a family business in Belgium and a cardboard and packaging company in Burundi before becoming Operating Director in two of the largest farms in Senegal. He can be considered as the initiator of drip irrigation in the Senegal River valley. He created Delta Irrigation in 2003.
Bruno Demulder, geographer, led rural development projects in Senegal before taking the operational management of Delta Irrigation in 2010.
PARTNERSHIP WITH I&P
I&P committed alongside Delta:
• To finance and to make formal the company's growth strategy in Senegal and Ivory Coast
• To set up a functional IGS within the company
KEY IMPACTS
• Development of local agricultural production through the use of drip irrigation systems
• Streamlined and efficient use of water
• Participation in food security
• Implementation of health insurance for employees
• Development of the missing governance tools