OUR WORK
I&P has developed an innovative strategy to best meet the financing and support needs of small and medium-sized African companies, based on three complementary business models.
Our approach
Investisseurs & Partenaires is an investor exclusively dedicated to African SMEs. Our mission is to contribute to the growth and sustainable development of the African continent by financing and advising entrepreneurs, project leaders, and SMEs seeking economic, social and environmental growth and success.
In Africa, these SMEs are the real missing middle of African economies. These enterprises face two key obstacles: lack of access to long-term financing and to skills and human resources.
Investisseurs & Partenaires brings its finance and management skills to its active partnership with the entrepreneur. I&P puts the entrepreneur at the heart of its approach and strives to build a long-term relationship of trust with him/her.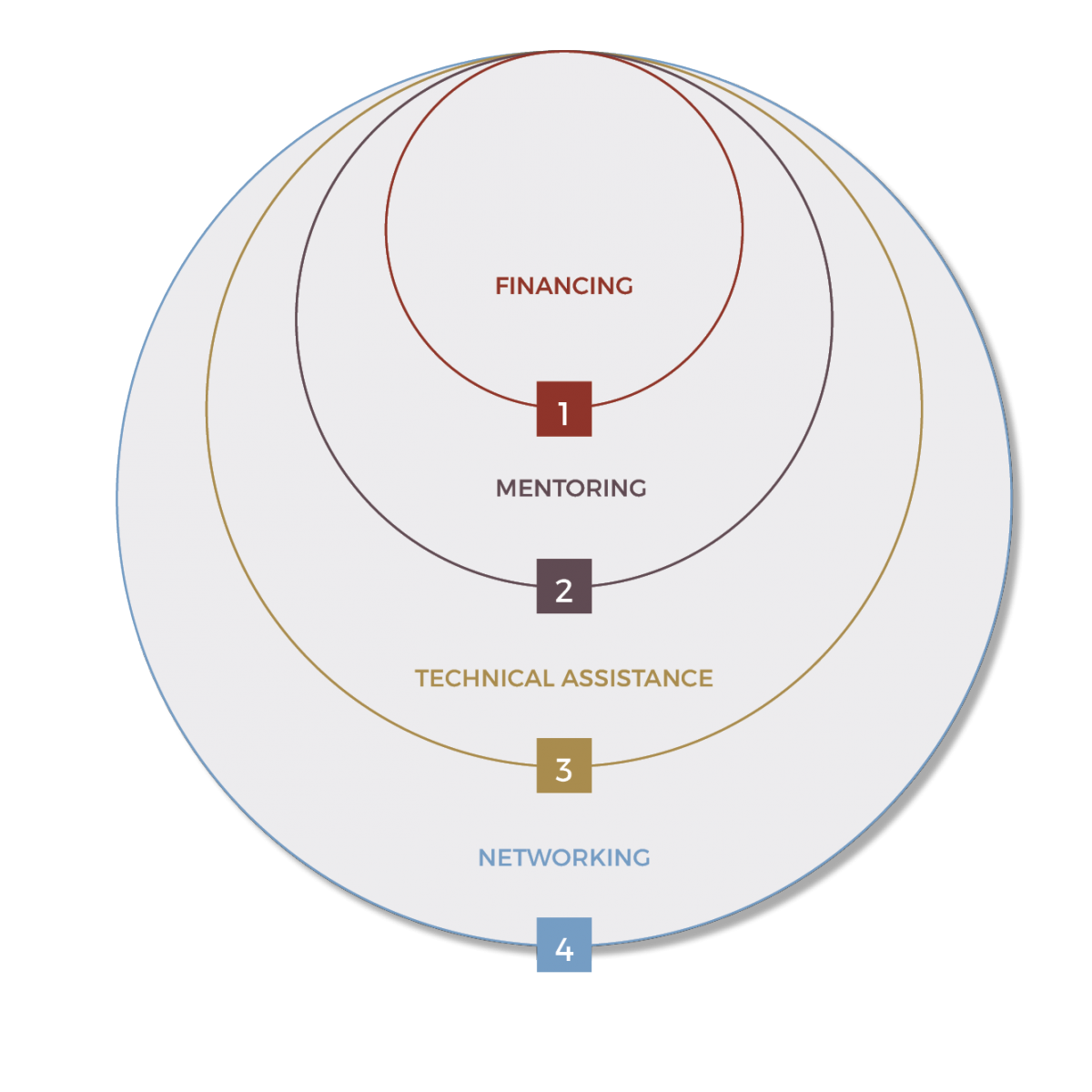 1. I&P employs a variety of finance instruments (minority equity or quasi-equity investments, seed financing, loans, etc.) according to the partner company's size and maturity.
---
2. I&P performs a thorough analysis of the company prior to investment and provides strategic guidance and mentorship throughout the entire investment period. As a member of the board, I&P is actively involved in charting and implementing the business strategy and putting in place management tools developed along with the entrepreneur.
---
3. Technical assistance resources are raised from investors and donors and invested in skills development, knowledge transfer and training of entrepreneurs and their teams.
---
4. I&P values its partner companies in professional organizations, gives them communication and visibility opportunities and allows them to be part of the African Club of Entrepreneurs, a club of business leaders selected for their commitment and professionalism.
Focus: the African Club of Entrepreneurs
The African Club of Entrepreneurs is a pan-African organization that gathers female and male entrepreneurs who are committed to contributing to a sustainable and responsible development process in Africa.
Its mission is to plea the cause of African entrepreneurship and develop business opportunities between and for its members.
Our investment continuum
I&P manages and advises several funds and programs entirely dedicated to small and medium-sized African companies (SMEs), which are distinguished in particular by the size of the targeted companies. I&P has gradually extended its scope of intervention and now offers a continuum of investment ranging from several thousand euros to 3 million euros.
About I&P Acceleration
Africa's entrepreneurial landscape is still growing and developing.
Many ideas are emerging, driven by men and women who want to contribute to meeting basic needs and creating local added value. But these projects are often informal, poorly structured and insufficiently mature to access conventional financing.
I&P brings its perspective as an investor and develops acceleration programs, with the support of major donors, so that these projects can find the sources of financing necessary for their development and changing of scale.
These programs are most often thematic (technology, the Sahel) and are based on a proven methodology, using seed funding, strategic support provided by an investor and technical assistance missions implemented by external consultants.
These programs are coordinated by I&P Entrepreneurs et Développement, an association of the Investisseurs Partenaires group which aims to encourage and support entrepreneurship in Africa and which is aimed at entrepreneurs at the earliest stages of their entrepreneurial project as well as entrepreneurs still in the acceleration or incubation phase.
About I&P Development
In order to scale up African private equity and support a growing number of private initiatives, I&P has designed a major program to build investment capacity in Africa.
I&P Development aims to create, develop and sponsor 10 impact funds in 10 countries in 10 years, thus financing nearly 300 companies and contributing to the creation of 15,000 jobs in sub-Saharan Africa.
These 10 impact funds, led by African investment professionals and mostly capitalized by African investors, are able to finance local businesses between 50,000 and 500,000 euros.
IPDEV 2 partners with new investment teams and provides them with the capital and technical support needed to successfully launch and manage an impact fund dedicated to start-ups and small businesses.
As of today 5 funds are already operational:

Comoé Capital
Country Côte d'Ivoire
Launch 2018

Miarakap
Country Madagascar
Launch 2018

Sinergi Burkina
Country Burkina Faso
Launch 2014
About I&P Expansion
Perceived as a land of opportunity, the African continent is increasingly attracting private investors. Nevertheless, these investors are focusing on the continent's major transactions in the most dynamic markets, South Africa and East Africa.
From the outset, I&P's mission has been to "go where others don't go", to finance start-ups, to intervene in the Fragile and Least Developed Countries of the African continent and to support the growth of small and medium-sized enterprises or the "missing link" of African economies.
To do this, I&P designs generalist or thematic SME impact funds, financed by public and private investors committed to and motivated by the impact of these SMEs on their local stakeholders.
I&P Conseil
With 18 years of experience in financing and supporting African entrepreneurs in their daily operations, I&P has developed a consulting activity in order to contribute to the improvement of business environment and ecosystem in Africa.
I&P Conseil intends to act as a development laboratory at the service of entrepreneurship and SMEs by deploying its expertise in collaboration with all public and private stakeholders.
The missions of I&P Conseil
⇒ To offer consultancy, training and project development services, to support the emergence of African entrepreneurship and business creation
⇒ To assist both the business and entrepreneurial community, governments and various African institutions, as well as development agencies and investors, that are active on the continent
⇒ To improve the SME ecosystem and create the tools for their development.
⇒ While preserving the DNA of I&P, whose mission is to promote responsible, innovative & job-creating SMEs in high-impact sectors (health, agribusiness, education, industrial services)
Activities and references
I&P Conseil offers various services to strengthen entrepreneurial ecosystems, grouped into 3 ranges of activities:
What
Tailor-made acceleration programmes adapted to the needs of ecosystems:
"blended learning", combining e-learning and in-person training during boot camps
Coaching and Mentoring sessions
Grants and seed funding for certain programmes
For whom?
Entrepreneurs
Businesses, from creation to scaling up
Incubators and local support structures
Afrique Créative - Since 2019
Afrique Créative is a pilot programme funded by the AFD and coordinated by Africalia, the Belgian cultural cooperation operator. It aims to support and strengthen the capacities of CCI entrepreneurs over a period of nearly two years to help them structure their business model and prepare for future fundraising.
⇒ Learn more about the Afrique Créative programme
Social & Inclusive Business Camp (SIBC) - Since 2019
After having been developed for 3 years by the AFD, the SIBC is now operated by a consortium led by I&P Conseil. The programme aims to support 60 entrepreneurs with a strong social and environmental impact on the continent every year.
MEET AFRICA programme for Expertise France - 2018
Facilitation of a Masterclass on "Fundraising for companies in Africa" and "The challenges of industrialization in Africa".
For Bond'Innov (North South incubator in Bondy, France) - 2018
Facilitation of a Masterclass/training session (4 hours) on fundraising for start-ups aiming at a creation in Africa.
L'Afrique Excelle Bootcamp in Mali - 2018
Facilitation of an Investment Readiness Masterclass with a focus on tech and venture capital for young entrepreneurs at the stage of fundraising up to USD 5 million.
What
Tailor-made acceleration programmes adapted to the needs of ecosystems:
Feasibility studies of impact funds on the African continent
Support in the design of impact fund business plans
Assistance in fund structuring up to the first fund raising and first investments
For whom?
Organizations wishing to set up an impact fund
Large group wishing to develop impact investment activities
Structuring of an impact investment fund in Libya for Expertise France - 2019/2020
Structuring of the business plan and support for the establishment of an impact fund: Assessment of the profiles and needs of Libyan SMEs, feasibility study of the fund and construction of a suitable investment vehicle.
Structuring of an impact investment fund in Ghana for Wangara Green Ventures - 2019/2020
Structuring of the business plan and support for the setting up of an impact fund: Support for the implementation of the fund's activities, the drafting of the investment and impact theses, the choice and development of reporting tools, and the construction of the investment pipeline.
What
Mainly trainings on impact investing, ESG and impact business strategies, impact measurement and management.
Support in the construction of CSR and impact strategies for companies (potential evolution towards consulting missions for corporates)
For whom?
Businesses and entrepreneurs
Large groups established or aiming to set up in Africa
Corporate Foundations
Impact or Purpose Funds
Support for the DUVAL Foundation's impact strategy - 2019
Designing a path of intervention for the Eric Duval Foundation, as the Duval Group is developing more and more in Africa in the construction and finance sectors. Supporting the Foundation in its efforts to make a significant contribution towards better education for the African youth. Defining the action plan and strategy to be carried out in this regard.
Support the AXIAN Group's impact strategy - 2019
Implementation of a consolidated impact index for the group following the identification of its impacts and the definition of new objectives. Capacity building on impact and support to the group's impact team through training on impact issues and the inclusion of indicators to monitor and evaluate impact, as part of the monitoring and evaluation tools. Recommendations on the dissemination of these impact practices in the Malagasy ecosystem.
Annual high-level training on impact investment, designed in collaboration with the FERDI - 2017, 2018 and 2019
3 editions carried out in October 2017, September 2018 and September 2019 with about twenty participants from development institutions, large companies and foundations/NGOs.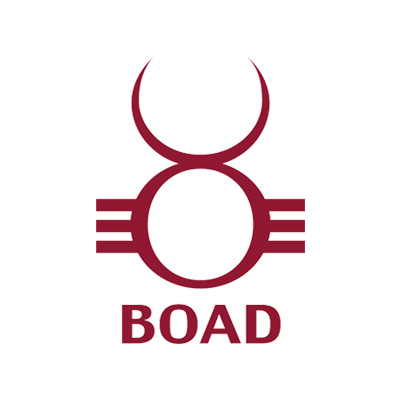 Impact training for the West African Development Bank - 2018
Monitoring mission and training to prepare the implementation of a CSR approach and impact within the WADB.
Impact training for the United Nations Industrial Development Organization (UNIDO) - 2018
E-learning training on impact investment: Design and production of a training module for Investment Promotion Agencies in developing countries.
English