MISSION
Investisseurs & Partenaires is a private equity investor exclusively dedicated to small and medium-sized companies in Sub-Saharan Africa. Our mission is to foster champions of African entrepreneurship and demonstrate the strong potential of impact investing to address development challenges in Africa.
Investing and bringing support
Investisseurs & Partenaires responds to the investment and support needs of African start-ups and small businesses with strong economic and societal potential. These companies are currently hindered in their expansion by two major obstacles: the lack of long-term financing and a need for strategic and managerial support. Microfinance institutions and traditional investors often lack the appropriate financing tools to support these companies.
I&P invests as a minority shareholder and becomes an active partner of the company. The team brings its strategic expertise and network to best support the development of its partner companies and maximize, throughout the investment cycle, their economic, financial, environmental, social and governance (ESG) impacts.
After a period of 5 to 7 years, I&P's mission is continued through the exit process, which should enable the company to enter a new phase of growth. To date, I&P has carried out about thirty exits, either on the entrepreneur or on a third party (investor, African or international industrial group).
SMEs: key actors for sustainable growth in Africa
Developing a network of formal SMEs and start-ups is key to ensuring sustainable and inclusive growth in sub-Saharan Africa:
• These companies create stable and decent jobs for skilled and unskilled workers
• Improve access to essential goods and services in domestic markets
• Build and structure the fabric of African economies by working mostly with local suppliers
• Contribute to political stabilisation and social redistribution.
In Africa, we observe a significant lack of formal SMEs, mainly explained by the difficulties to find adequate financing and skills. This SME gap is called the "missing middle".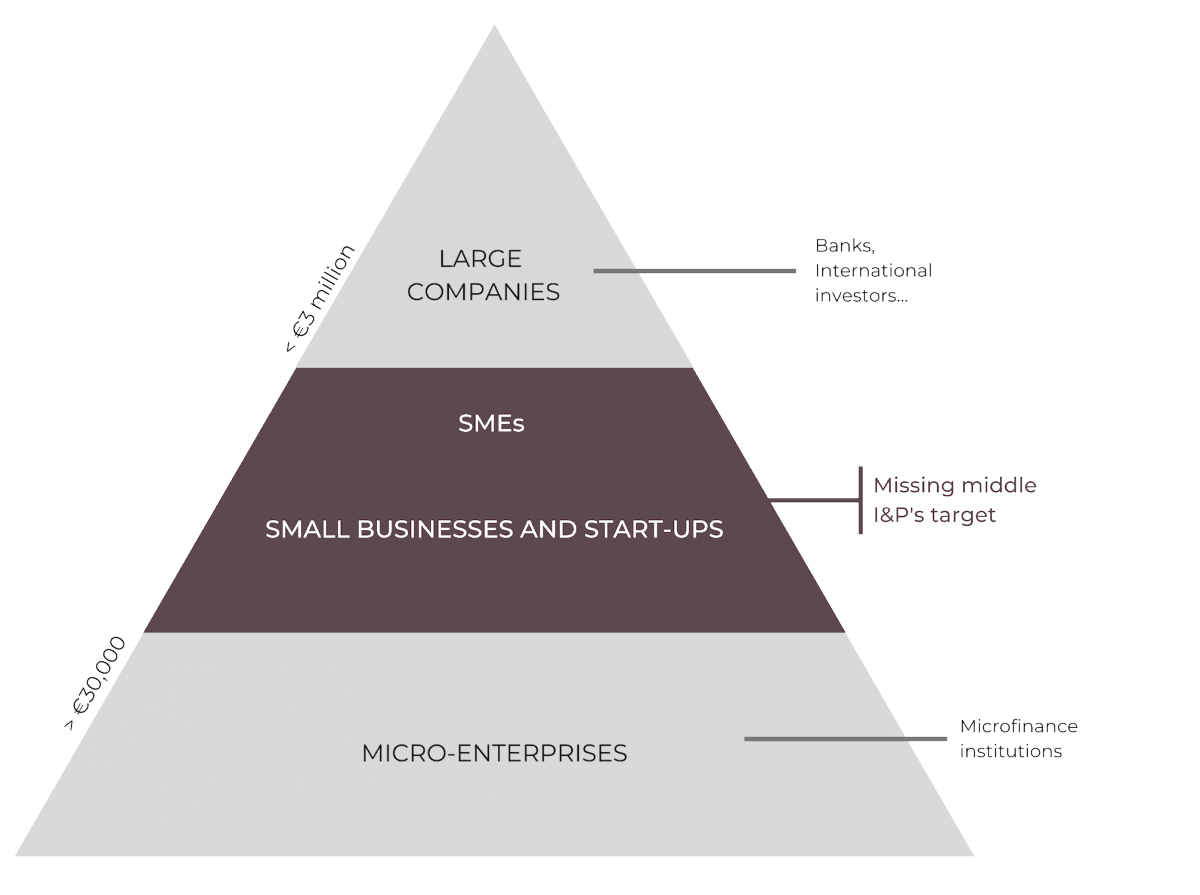 Acting for Impact
I&P supports initiatives with a strong social impact on the real economy, mainly in poor and fragile countries on the African continent, and partners with responsible companies that promote inclusive growth and have a strong potential for impact on their local stakeholders: employees, customers, suppliers and distributors, the State…
Promoting the emergence of a new generation of African entrepreneurs is at the heart of I&P's impact mandate.
Beyond this core mission, our impact strategy is based on four key pillars: employment, local populations, climate and gender.
ENTREPRENEURS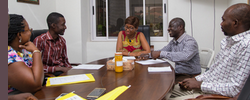 Promote the emergence of a new generation of African entrepreneurs,
especially in fragile and least developed countries
80%

of portfolio companies managed by African entrepreneurs
Zoom: I&P's contribution to UN Sustainable Development Goals
Adopted by the United Nations in September 2015, the Sustainable Development Goals (SDGs) broaden the challenges of poverty eradication and integrate a wide range of interconnected objectives into the economic, social and environmental dimensions of sustainable development.
I&P refers to the framework established by the SDGs to assess its impacts and contribution to key development issues in Sub-Saharan Africa.
Our Impact methodology
I&P has implemented a rigorous methodology to measure and monitor the impacts of its partner companies.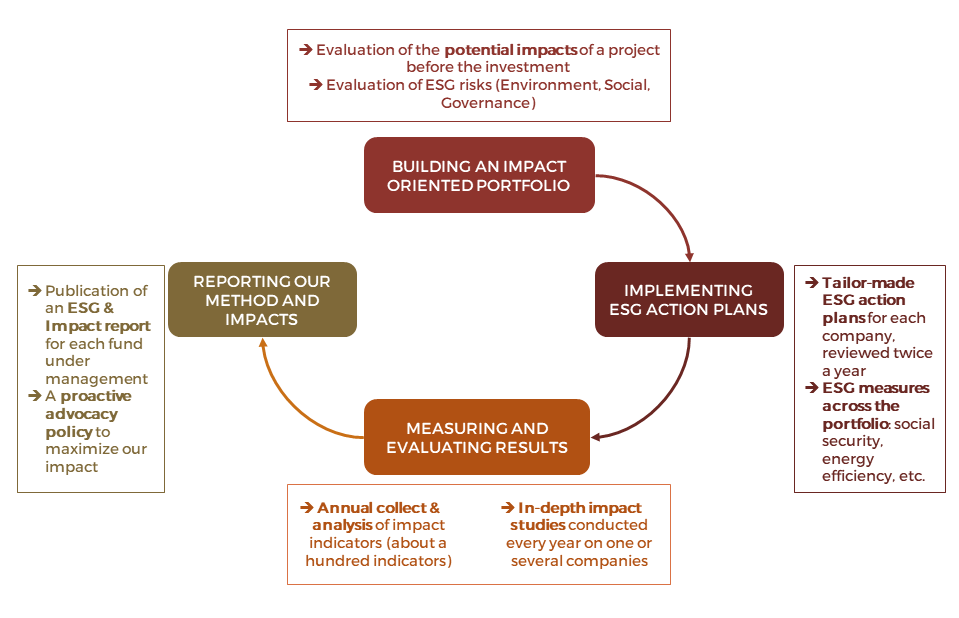 Our Impact reports
■ 360° Impact Studies
Once a year, I&P conducts in-depth impact studies on one or several companies, based on field research. The studies focus on the social and economic impacts of the companies.
Advocacy
I&P has adopted a proactive advocacy policy to promote the recognition of SMEs as vectors of change and the implementation of appropriate financing solutions in Africa.

Stimulating entrepreneurial spirit in Africa and promote a new generation of men and women entrepreneurs on the continent
Fostering the growth of private equity in Africa, a relevant financing solution for SMEs
Mobilizing financial resources and contributing to the development of impact investing in Africa and the world
Our publications
I&P regularly publishes studies and reports addressing concrete issues related to its expertise: impact investing, SME mentoring, private equity....
English