2nd Image International Skills College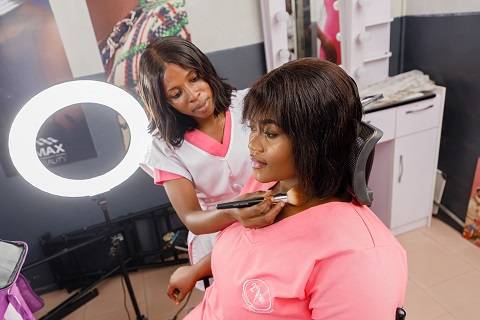 Associed fund
:
I&P Education et emploi
Entrepreneur
:
Nikki Phillipa Kuenyefu
2nd Image International Skills College (2nd Image) was founded in 2000. 2nd Image offers short vocational training courses, higher national diplomas and certification programs in the fields of beauty, hairdressing and fashion design. 2nd Image is authorized to administer the International Therapy Examination Council (ITEC) exams, a certification which offers students the possibility of finding employment abroad. The school has 3 campuses across Ghana, in Accra, Kumasi and Denu.
THE ENTREPRENEUR
Nikki Phillipa Kuenyefounder, a biochemist by profession, moved to Ghana from the UK, where she owned a hairdressing salon, in 1984. After identifying an opportunity in the beauty and wellness sector, she founded 2nd Image, a beauty and wellness company, in 1986. To meet the growing demand from professionals, she developed an apprenticeship system based on practical training, which was formalized with the creation of 2nd Image.
PARTNERSHIP WITH I&P
Through its I&P Education to Employment program, I&P is committed to working with 2nd Image to:
⇒ Improve the quality of education by acquiring 30 computers and setting up an electronic library.
⇒ Boost the employability of young graduates, with the help of an expert to support the development of the alumni network and the setting up of a career service.
⇒ Support 50 female students with scholarships and business start-up kits after graduation.
EXPECTED IMPACTS
⇒ Boost the employability of young people
⇒ Improve the quality of training provision through the acquisition of new equipment.
⇒ Enable 50 young women from disadvantaged backgrounds to access appropriate training through a scholarship scheme