Adji Graphic Services (AGS)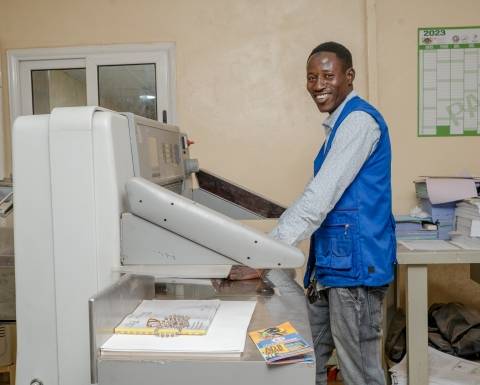 Associed fund
:
I&P Accélération au Sahel, Sinergi Niger
Entrepreneur
:
Maman Moussa
ADJI GRAPHIC SERVICES (AGS) is a printing company in Niger.
The entrepreneur
The company was created by Maman Moussa, who had a career in printing, notably at the Nouvelle Imprimerie du Niger (NIN), a company in which he worked for 36 years before founding his own printing company. Mr. Moussa has a degree in law and has benefited from several capacity building trainings acquired in Niger, Tunisia, and France. He has thus developed experience and technical skills in three areas: graphic creation of visuals, composition and layout, creation of multiple graphic works and layout (collection of laws and regulations of Niger).
Partnership with I&P and Sinergi
AGS is supported by Sinergi through I&P Acceleration in Sahel. This partnership aims at funding the acquisition of more modern equipment facilitating faster production with new production processes and better rendering. This project aims primarily to improve the speed of order fulfillment, increase the company's production capacity and recruit a sales team.