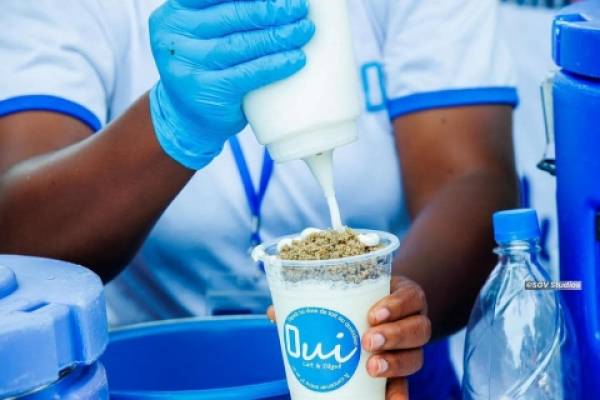 Sector of activity
:
Agro-food
Status
:
Financement d'amorçage
Entrepreneur
:
Saran Fadiga
A propos
:
Oui Lait & Dêguê is an Ivorian company that operates in the agri-food sector, more specifically in the production of yogurt (or curdled milk) and dêguê (a mixture of yogurt and millet semolina or couscous). Its products are marketed through two distribution channels: direct sales (distribution of products directly to customers via sales outlets) and online sales (home delivery).
The entrepreneur
Oui Lait & Dêguê was founded by Mrs Saran Fadiga. Autodidact, she grew up in an entrepreneurial and sales environment. With a A-Levels in literature, she undertook various activities (selling yogurt, jewelry, shoes, etc.) for five years before starting Oui Lait & Dêguê in 2017.
Partnership with I&P and Comoé Capital
The company is supported by I&P and Comoé Capital through I&P Acceleration in Sahel. The aim of the funding is to :
increase and optimize the company's production capacity
contribute to the opening of new stands
contribute to the digitization of business monitoring
Oui Lait & Dêguê will also benefit from a number of technical aids to improve production, accounting and financial processes.