Bhélix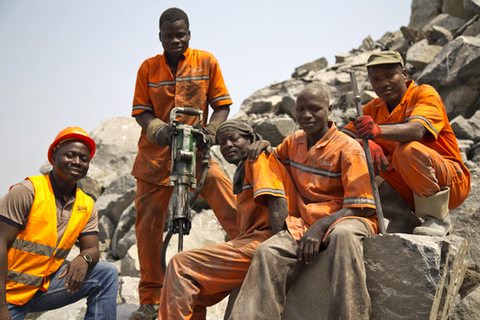 Status
:
Capital investment
Entrepreneur
:
Narcisse Zolla
Bhelix is the first SME in Benin to produce norm-adjusted gravel responding to laboratory set quality standards.
So far, construction firms had to produce their own gravel because of the broadly artisanal and informal nature of the market. Bhélix aims at the normalization of a formal offer for inputs destined to construction companies.
L'ENTREPRENEUR
Narcisse Zolla is a civil works engineer and former consultant for the Dutch cooperation. He also graduated in management from the University of Bordeaux.
PARTENARIAT AVEC I&P
• Financed its investment plan (equipments, transport machine and management system)
• Realized a technical audit of BHELIX's production plant
• Advised BHELIX to find high-quality resources and improved management operations
IMPACTS
• Setting up of a norm-based material production chain in Benin
• More than 20,000 tons of granite sold in 2015
• 7 local suppliers