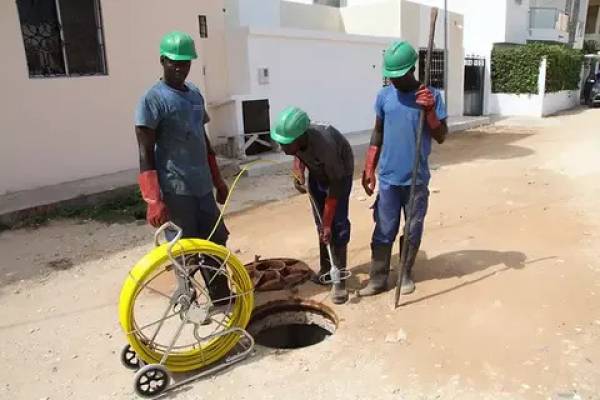 Sector of activity
:
Construction
Status
:
Investissement en capital
A propos
:
Founded in 2002, DELTA S.A. is a family-owned Senegalese company specializing in sanitation and public works. DELTA provides maintenance of sewerage networks in several areas of the city of Dakar and in the regions of Saint-Louis, Ziguinchor, Kaolack and Tambacounda. Its interventions include:
The management and maintenance of wastewater and stormwater networks to ensure the cleaning of pipes, their unclogging and proper maintenance and the connection of wastewater to the collective network;
The provision of autonomous sanitation services consisting of the collection and transportation of sewage sludge for households and businesses, the cleaning and maintenance of fuel lines (for service stations) and water bodies. This service prevents illegal dumping and its harmful effects on the environment;
The rental of mobile toilets, during large human gatherings (demonstrations, concerts, religious and traditional ceremonies, etc.) or on construction sites and military bases.
Since 2013, DELTA has also been diversifying its activities in the construction sector. The company offers services for the extension of sewerage networks (drinking water supply, roads, treatment plants) and the construction, renovation and maintenance of buildings (stadiums, agencies, high schools etc.).
THE ENTREPRENEUR
DELTA is headed by Léna Tall, the company's founder and CEO. She has 20 years of experience in sanitation and is the only woman to lead a large company in the sector. Ms. Tall is well known in the sanitation sector. She was President of the Association des Acteurs de l'Assainissement du Sénégal (AAAS) and was named a "Role Model" by the Bill & Melinda Gates Foundation.
PARTNERSHIP WITH I&P
I&P has committed itself alongside DELTA to:
⇒ Support the company in consolidating its position as a leader in the sanitation sector
⇒ Support it in its desire to expand its activities in the sub-region
⇒ Strengthen the company's governance and human resources
⇒ Set up a management control and stable and efficient financial procedures allowing a better management of the activity
EXPECTED IMPACTS
⇒ Support of a Senegalese female entrepreneur
⇒ Strong job creation: more than 30 full-time jobs
⇒ Strong ESG impact: contribution to the preservation of a healthy environment and to the health of populations by treating wastewater and solid waste

Company website: Delta SA