Cofipêche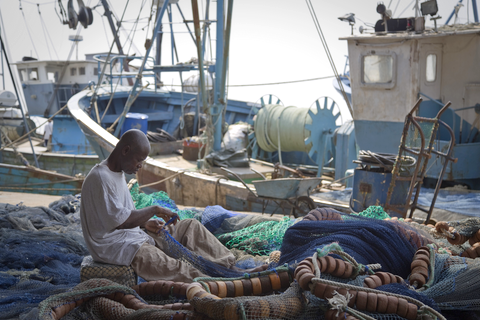 Status
:
Capital investment
Entrepreneur
:
Sidi Coulibaly
La société Cofipêche produit à Abidjan des filets de pêche sans noeud et les commercialise sur le marché de la Côte d'Ivoire et de la sous-région.
Cofipêche is settled in Abidjan and locally produces knotless fishing nets sold in Ivory Coast and the sub-region. They are used for surface fishing and fish farming. Both factory trawlers and traditional fishermen prioritize this kind of nets for they do not hurt the fishes. Those international regulation-compliant nets designed to save the natural stocks from over-fishing are locally crafted from imported nylon wires. Cofipêche is the only Subsaharan African factory positioned on this industrial segment. All equivalent products are imported from Asia.
THE ENTREPRENEUR
Sidi Coulibaly spent most of his career in textile industry at commercial management positions (CFCI, Uniwax, Filtisac, IPS). He took over the existing company Cofipêche in 2004.
PARTNERSHIP WITH I&P
I&P committed alongside with Cofipêche
• To bring the financial support needed for recovery after the 2011 economic crisis
• To accompany the market positioning on product diversification
• To help strengthening the commercial segment of the company
• To seek for optimization of working capital
KEY IMPACTS
• Local offer facing informal and foreign competition
• Natural stocks preservation