Duopharm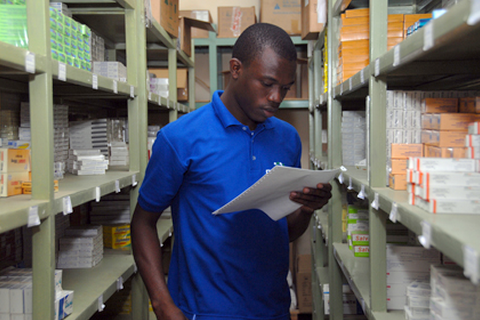 Entrepreneur
:
Jules Charles Kébé
In portfolio since
:
2010-2016
DUOPHARM was created in 2003 under the initiative of a merger of nearly 150 Senegalese pharmacists. Since then, the company achieved a breakthrough in the Senegalese pharmaceutical landscape thanks to its proximity marketing strategy. Local pharmaceutics market is characterized by high competitive intensity and a strong presence of European multinational companies. However this market is experiencing very strong growth in Senegal, where health spending per capita increased sharply since the early 2000s. Thus since 1999, the number of drugstore has doubled since 1999 and the pharmaceutical market shows an annual increase of about 6%.
THE ENTREPRENEUR
Jules Charles Kebe, Director of Duopharm, was medical sales representative for Pfizer and led the COPHASE, second wholesaler-distributor of Senegal from 1999 to 2002.
PARTNERSHIP WITH I&P
I&P committed alongside with DUOPHARM:
• To deepen with developers, and with the support of a pharmacist who had a similar experience in Mali, the initial financial projections and action plan
• To provide funding to the company at its inception and contributing to capital increases
• To elaborate the financial strategy
EXIT
In 2016, I&P sold its shares to the pharmacists who founded the company.
KEY IMPACTS
• Emergence of a local player in the pharmaceutical distribution (both leaders are subsidiaries of French companies)
• 89 jobs in 2015, which is a 20% increase compared to 2014
• 25% of the employees are women
• 4 400 references of pharmaceutical products distributed to over 500 customers
• 17 local suppliers