Eden Tree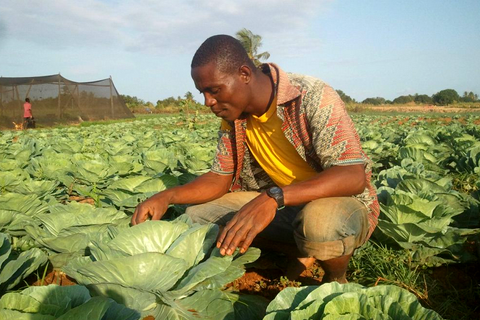 Status
:
Capital investment
Entrepreneur
:
Catherine Krobo-Edusei
For over 15 years, Eden Tree Limited has been the leading independent provider of fresh fruits, vegetables and herbs in Ghana.
The company buys fresh produce, cleans, packs and distributes it to retail, wholesale, and catering clients. Eden Tree currently supplies a variety of over 80 vegetables and fruits from over 375 outgrower farming families.
The Entrepreneur
Catherine Krobo Edusei started Eden Tree in 1997 on her return to Ghana from the UK, where she worked as an administrator in a bank for 7 years. She has since demonstrated a strong passion and track record for growing the enterprise and engaging external funding and capacity-building to support business expansion. She is nationally recognized in Ghana as a strong promoter of women in business and received the 2013 national award from the Chartered Institute of Marketing in Ghana for "outstanding contribution towards nation-building".
Partnership with I&P
I&P committed alongside Eden Tree to:
• Increase the company's total sales volume and profitability
• Grow and diversify its set of customers and channel partners
• Increase reliability, cost-competitiveness and quality raw material supply
Expected Impacts
• Increase its output from 1 to 4 tons per day to supply underserved markets
• Directly impacting the lives of 2,000 family members in rural communities
• Contribute to food safety and quality
• Respond to increasing incidence of agro-chemical abuse by farmers
• Ensure that smallholders undertake their activities safely and sustainably