Espace Véritable Santé (EVS)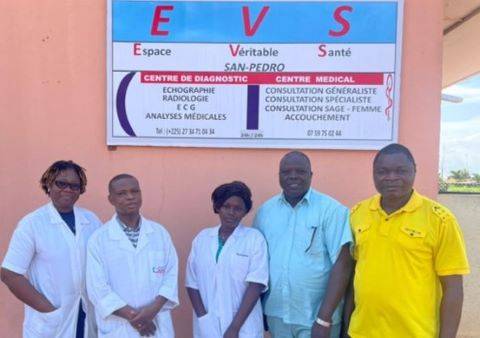 Status
:
Capital investment
Associed fund
:
Comoé Capital
Entrepreneur
:
Dr ALLA Konan Barthelémy
The Espace Véritable Santé (EVS) medical center is a private health facility offering day care such as generalist consultations but also specialized consultations (ultrasound, radiology, maternity excluding caesarean sections and medical analyses).
EVS is located in San-Pédro, in the Bas-Sassandra district of Côte d'Ivoire.
The entrepreneur
EVS was founded in 2017 by Dr ALLA Konan Barthelémy.
Partnership with Comoé Capital and I&P
EVS is supported by Comoé Capital, a partner of I&P, through private equity.
Expected impacts
Increasing reception capacity and diversifying care offerings
Improvement in the quality of care, particularly in medical imaging and maternity care, given the alarming infant mortality figures in Côte d'Ivoire.
Staff training and capacity building