FariFima Cosmétique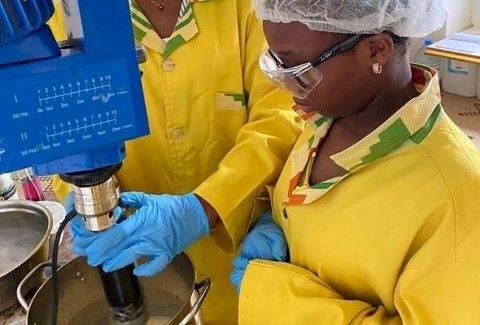 Associed fund
:
I&P Accélération, USAID PACE, I&P Développement, Teranga Capital
Entrepreneur
:
Mariane O.Peters
Farifima Cosmétique is a young senegalese company created in 2018. It specialises in the production and development of cosmetic products for men, women and children from natural materials based on local African resources.
THE ENTREPRENEUR
Dr. Mariane PETERS holds a Ph.D. in Chemistry from the University of LAVAL in Canada (Quebec) with 10 years of experience in applied research in chemistry and is the author of several scientific publications. Before to establish Farifima's activity, Dr Mariane PETERS held project management positions in various scientific and industrial activities in Canada and France.
PARTNERSHIP WITH USAID
Teranga Capital's investment by USAID in Farifima Cosmetics aims at :
Support in the implementation of tools for the management of operational and financial data
Support in marketing and communication
EXPECTED IMPACT
Promotion of local raw materials
Supply chain structuring
Formalization of jobs
---
ABOUT TERANGA CAPITAL

Teranga Capital is the first impact investment fund dedicated to the financing and support of Senegalese SMEs and start-ups. Headed by Olivier Furdelle, Teranga Capital is the third African fund sponsored by Investisseurs & Partenaires under the I&P Développement 2 program. The network currently includes a fund in Niger (Sinergi Niger), Burkina Faso (Sinergi Burkina), Ivory Coast (Comoé Capital) and Madagascar (Miarakap).
→ Find out more about Teranga Capital
ABOUT USAID PROGRAM
Investisseurs & Partenaires and the United States Agency for International Development (USAID) started in 2016 an innovative acceleration program for start-ups located in Niger, Burkina Faso and Senegal. The partnership will support high-potential start-ups and small and medium-sized enterprises to facilitate their access to financing in a region where the ecosystem supporting entrepreneurship is still underdeveloped. →Click here to find out more