Go Africa Online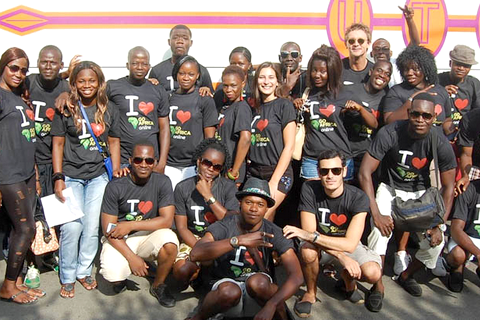 Status
:
Capital investment
Entrepreneur
:
David Encel, Michael Bettach
Created in 2012, Go Africa Online (GAO) aims to support African professionals in their digitalization, their communication and the development of their clientele, thanks to a range of digital tools allowing a better visibility on the internet. GAO offers an online business book, referencing packages offering increased visibility on the internet through their promotion on the GAO website, as well as a range of digital marketing tools. Go Africa Online operates in Togo, Guinea, Ivory Coast and Benin.
THE ENTREPRENEURS
David Encel is the founder and CEO of GAO. He was notably Sales Director and Director of Development for the 2H group (publisher of the paper phone book present in 14 African countries). He also has experience in advertising sales in France.
Michael Bettach is a digital entrepreneur who has founded and/or co-founded 4 digital companies since 2006. He is an expert in search engine optimization.
PARTNERSHIP WITH I&P
I&P has committed to work with Go Africa Online to:
• Develop and improve existing technological tools and create a new digital platform to strengthen interactions between companies
• Support the company in its geographical expansion
• Strengthen the Finance function, the structuring and the governance of the group
EXPECTED IMPACTS
I&P and Go Africa Online have a common vision on the development of entrepreneurship in Africa. This will include :
⇒ Raising awareness among African companies and professionals on the challenges of digitalization
⇒ Supporting African companies in their digitalization process with the appropriate tools
⇒ Create qualified jobs in the digital sector