ICONA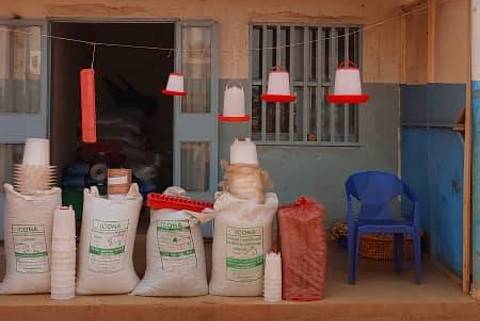 Status
:
Capital investment
Created in 2010 initially under the name of ICO and became ICONA in 2020, the Internationale des Céréales et Oléagineux, Nutrition Animale (ICONA) is a Burkinabe company specialized in the manufacture of animal feed.
ICONA is one of the few Burkinabe manufacturers able to provide feed adapted to animals, whatever their species and age. The company is thus particularly competitive, offering an attractive quality/price ratio.
The entrepreneur
Martial SAWADOGO is a French-Burkinabe entrepreneur, doctor in animal nutrition. He has more than 25 years of experience in the feed industry and has been an entrepreneur since 1999.
Partnership with I&P
Investisseurs & Partenaires (I&P) has committed itself alongside ICONA in order to
Increase the company's production capacity and enable it to increase its volumes on the local market.
Support it in strengthening its production equipment, facilities and commercial means (vehicles).
To formalize, in particular through the setting up of contracts for its employees, their registration with the social security and the setting up of mutual health insurance for the whole staff.
Expected impacts
The partnership between I&P and ICONA should contribute to
Improving the working conditions and wages of employees.
Improve the availability of quality feed on the Burkina Faso market. Breeders often have to turn to low quality products. The increase in ICONA's production capacity will make it possible to respond to the supply deficit by offering quality products at an attractive price and will, therefore, have a significant impact on the local value chain.
---